News
Charlie's Angels: Movie Reboot Cast, Trailer, Release Date, and News
Elizabeth Banks is directing a Charlie's Angels reboot movie with Kristen Stewart, Naomi Scott, and Ella Ballinska. Ready, Charlie?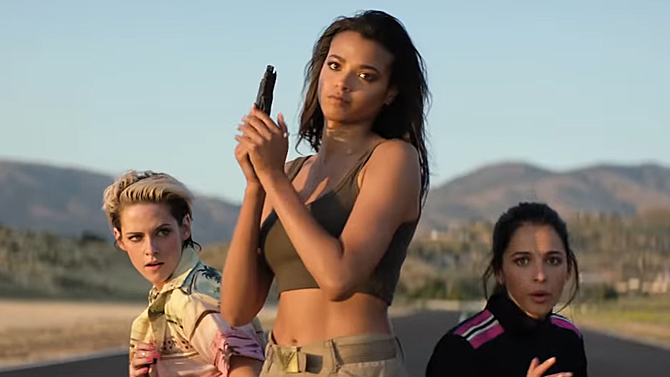 So perhaps the Charlie's Angels movies are a bit dated now. The first one was good fun, but the second is best forgotten. However, the core concept f—three badass detectives working for a mysterious billionaire—seems like it could work in any setting. It worked for five seasons on ABC in the late '70s, after all. (We don't speak of the more recent TV reboot attempt…)
And with Elizabeth Banks in the director's chair for a new Charlie's Angels movie, perhaps things will be a little less frenetic this time around. Here's everything we know about the new film… 
Charlie's Angels Movie Reboot Trailer
There is a new trailer for the Charlie's Angels reboot out in the world, and it doubles down on the seemingly fun-first tone of this film. Check it out…
Watch the explosive first trailer featuring Kristen Stewart, Naomi Scott, Ella Balinska, Elizabeth Banks, and Sir Patrick Stewart below…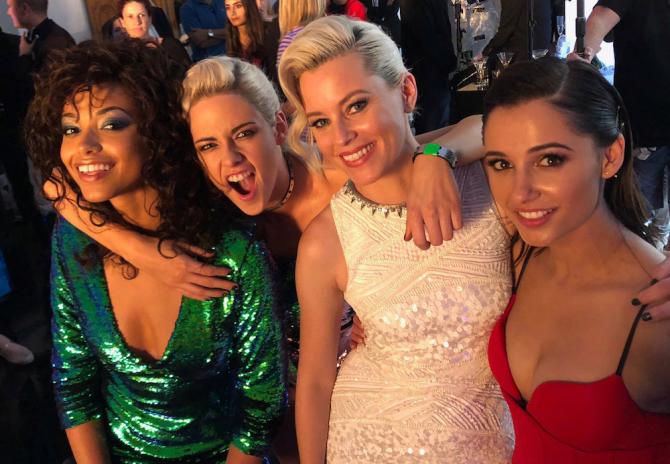 Charlie's Angels Reboot Cast
The Charlie's Angels reboot movie's new titular trio are ready to ravage crime across the globe at the behest of a fancy speakerphone.
Pictured in the main image left to right, they consist of…
Ella Balinska, also London-born, nabs a potential breakthrough role here. This will only serve as the second feature film appearance for Balinksa, a newcomer, who previously appeared in the 2017 U.K. thriller, A Modern Tale, with TV guest spots banked on Midsomer Murders and Casualty.
Kristen Stewart was the first of the new Angels to board the movie, way back in September of 2017. The Twilight film franchise's wannabe vampire and star of Snow White and the Huntsman and Clouds of Sils Maria–now reinvented as an indie favorite.
Elizabeth Banks herself, who in addition to writing and directing the movie plays Bosley, the Angels' servant who was most memorably played by Bill Murray in the first film version of the brand.
Naomi Scott, a London-born actress previously played the Pink Ranger in the 2017 Power Rangers movie and stole Disney's live-action remake of Aladdin right out from under Will Smith's nose. She appears to be a star on the rise.
read more: Must See Movies of 2019
The reboot has also cast none other than Sir Patrick Stewart as one of at least two Bosleys (with Djimon Hounsou as the other). More on that here. Sam Claflin has also joined the reboot, marking a bit of a reunion for himself and fellow Hunger Games: Catching Fire co-star Elizabeth Banks. He also recently appeared in the challenging Jennifer Kent film, The Nightingale. Additionally, Noah Centineo, the upcoming Masters of the Universe reboot movie's He-Man, will play a character named Langston.
Director Banks co-wrote the screenplay with Jay Basu (The Girl in the Spider's Web), working off drafts by Craig Mazin and Semi Chellas. At one point, it was set to be re-written by rewritten by Doug Miro and Carlos Bernard (Narcos).
Charlie's Angels Movie Reboot Release Date
Charlie's Angels has moved from its Nov. 1, 2019 release date slightly later to Nov. 15, 2019, a date recently vacated by Kingsman 3.
Charlie's Angels Movie Reboot Story
Here is the official synopsis for the new version of Angels.
Charlie's Angels have always provided security and investigative skills to private clients. Now the Townsend Agency has expanded internationally with the smartest and most highly-trained women from all over the globe: multiple teams of Angels guided by multiple Bosleys, completing the toughest missions around the world. When a young systems engineer blows the whistle on a dangerous technology, these Angels are called into action, putting their lives on the line to protect us all.
Charlie's Angels Movie Reboot Posters
Check out Kristen Stewart, Naomi Scott, and Ella Ballinska's angels one-sheet posters below.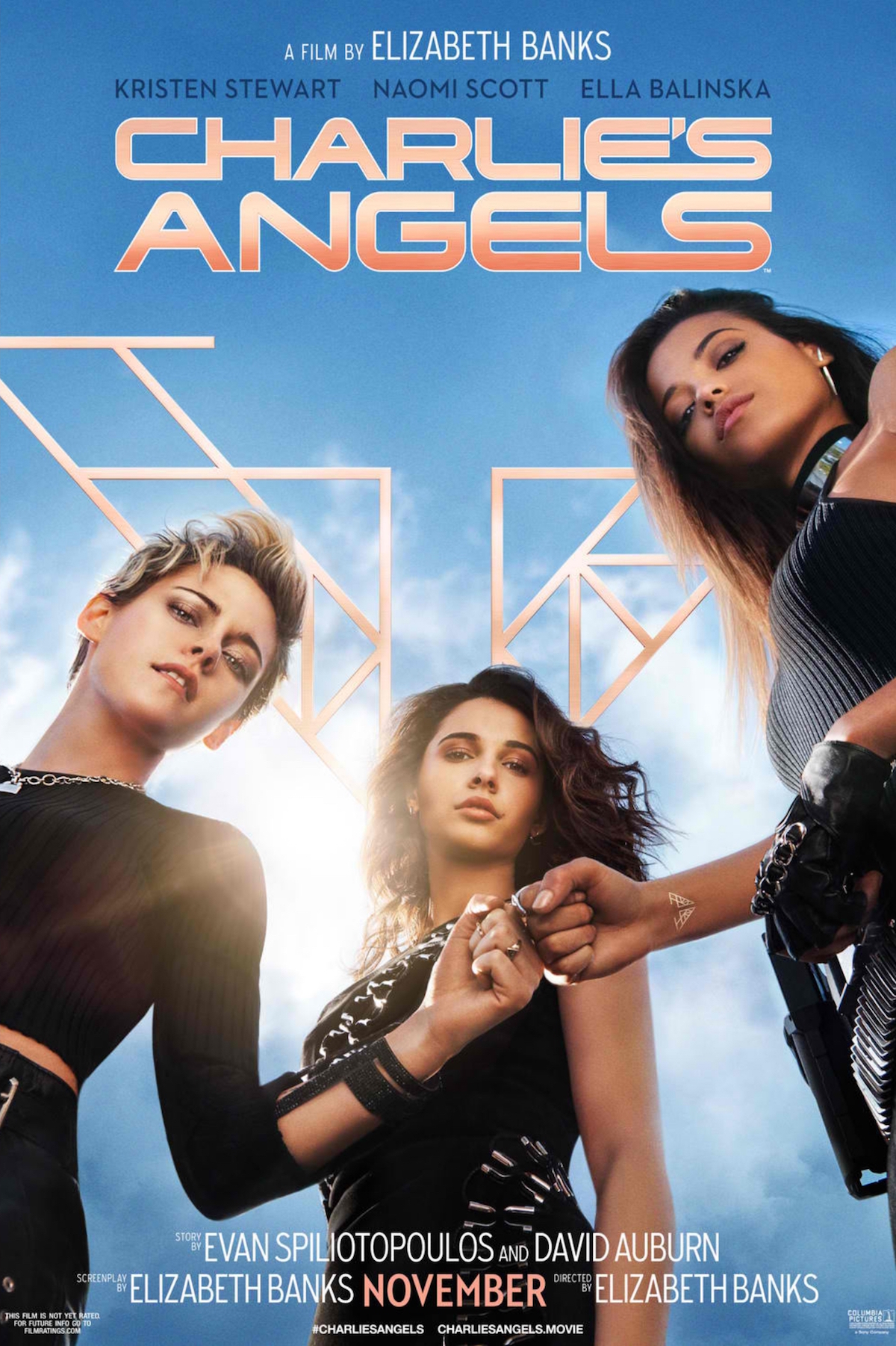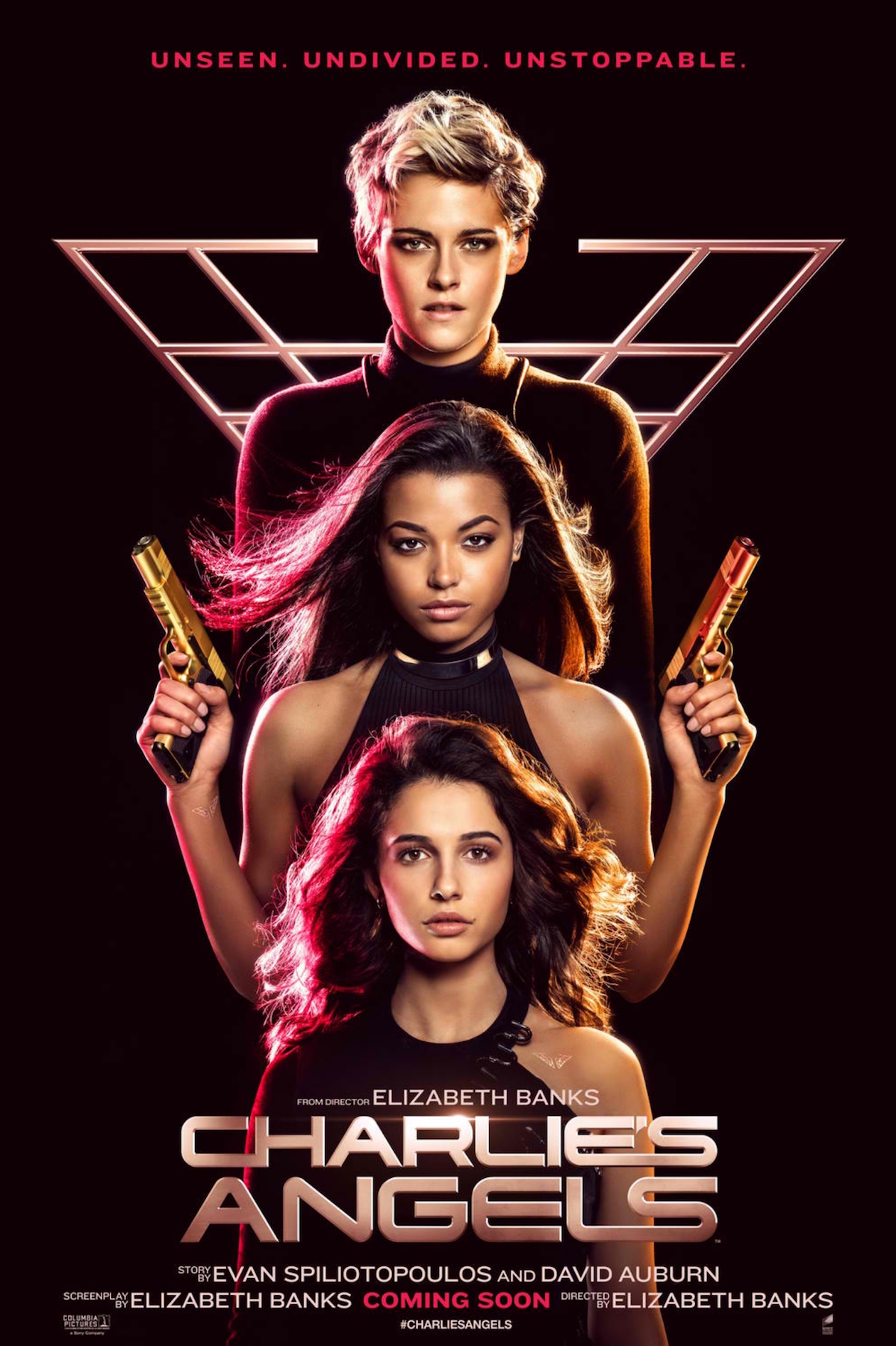 Read and download the Den of Geek SDCC 2019 Special Edition Magazine right here!
Joseph Baxter is a contributor for Den of Geek and Syfy Wire. You can find his work here. Follow him on Twitter @josbaxter.