News
Charlie Says Trailer: Doctor Who's Matt Smith is Charles Manson
Former Doctor Who star Matt Smith plays Charles Manson in the crime drama, Charlie Says.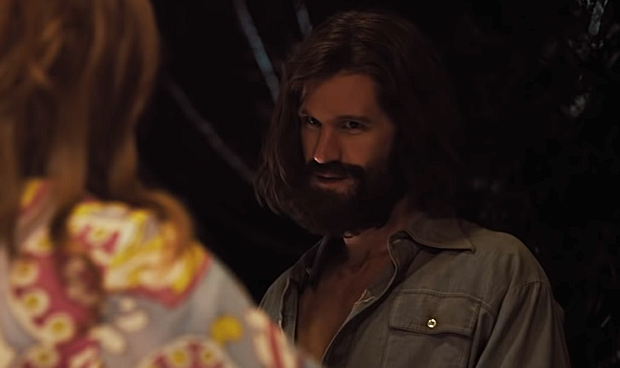 Charlie Says is one of two upcoming films to chronicle the historical homicidal Manson Family and its namesake, Charles Manson – whether or not that's a good thing remains to be seen. While the oxygen in the proverbial Manson movie room will be hogged this summer by Quentin Tarantino's star-studded cinematic release, Once Upon a Time in Hollywood, another offering is getting the jump on things, this May's Charlie Says, in which the former bow-tie-brandishing wielder of all things timey-wimey, former Eleventh Doctor Who, Matt Smith, will play the stabby Svengali.
The creative team behind American Psycho takes on another psychotic episode of Americana, the aftermath of the Charles Manson family murders. Charlie Says was directed by former punk rock journalist Mary Harron, who also directed the 1996 film I Shot Andy Warhol. Harron is reteaming with screenwriter Guinevere Turner for the film adaptation of Ed Sanders's best-selling 1971 Charles Manson novel, The Family.
Charlie Says Trailer
The trailer for Charlie Says has arrived, showcasing the formation of the Manson Family, which, as we can see, carried themselves with a deadly Dionysian demeanor, spiraling – like the very Helter Skelter they'd famously reference in a macabre manner from The Beatles song – down a demented path as damaged and malleable young women are manipulated into becoming knife-wielding nymphs at the command of their affection-demanding master, Manson.
Charlie Says Release Date
Charlie Says is scheduled to arrive at theaters on May 10.
Charlie Says Cast and Details
Joining star Matt Smith (Doctor Who) in the Charlie Says cast are names such as Suki Waterhouse (Assassination Nation), Hannah Murray (Game of Thrones), Merritt Wever (Nurse Jackie), Odessa Young (Assassination Nation), Marianne Rendon (Imposters), Carla Gugino (Watchmen) and Chace Crawford (Blood & Oil).
The film's story centers on graduate student Karlene Faith, who worked with three of young women in the Manson Family cult after the late sixties murder spree that took the lives of nine people, including actress Sharon Tate. Manson's followers committed the killings on the cult leader's orders after being brainwashed.
The convicted followers were sentenced to death for the murders, but the death penalty was lifted in the state of California and they were sentenced to live behind bars. "Guinevere Turner's script was a revelation," director Mary Harron said in a statement. "The story has been told many times before but never from this perspective or with such insight."
The film also adds elements from the book, The Long Prison Journey of Leslie van Houten: Life Beyond the Cult, which gave a firsthand account of Karlene Faith, who was appointed as van Houten's social worker at the women's prison in which she was incarcerated.
Charlie Says, was produced by Jeremy M. Rosen and Kevin Shulman of Roxwell Films.
Culture Editor Tony Sokol cut his teeth on the wire services and also wrote and produced New York City's Vampyr Theatre and the rock opera AssassiNation: We Killed JFK. Read more of his work here or find him on Twitter @tsokol.
Joseph Baxter is a contributor for Den of Geek and Syfy Wire. You can find his work here. Follow him on Twitter @josbaxter.