News
Channing Tatum & Tom Hardy Circling Triple Frontier
The actors are currently in talks to star in the action thriller set in the notorious border zone.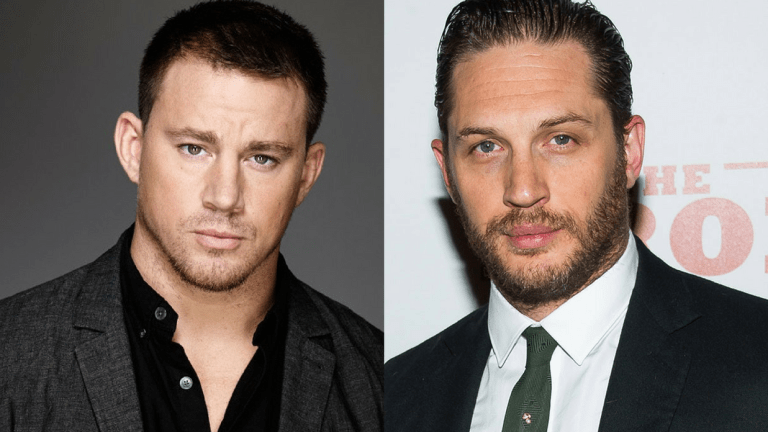 Channing Tatum and Tom Hardy are both in talks to star in the upcoming Paramount action thriller Triple Frontier. Variety reports that Tatum and Harding are in "early talks" for roles in the film, with scheduling conflicts currently being worked out in what is "far from being a done deal." So don't get your hopes up yet.
Still, Tatum and Hardy would make quite a team in an action thriller. Hardy is just about to star in FX's period thriller Taboo,while Tatum recently wrapped up filming his turn in Kingsman: The Golden Circle. Triple Frontierseems like something that is right up both of their alleys, though perhaps a darker role (or at least film) than Tatum has been given the opportunity to play in the past.
Triple Frontieris an ensemble thriller set in the border zone between Paraguay, Argentina, and Brazil. The Iguaza and Parana rivers converge in the area, making it notoriously difficult to monitor and therefore a haven for organized crime. To get an idea of the potential tone of the story, Hurt Lockerwriter-director team Mark Boal and Kathryn Bigelow were set to make the film, but decided to do Zero Dark Thirtyinstead. Boal wrote the script, so this will probably be a serious one.
Other names attached to Triple Frontierat various stages of the projectincluded Johnny Depp, Tom Hanks, and Will Smith.
J.C. Chandor is on board to direct. Previously, the director has gone behind the camera for A Most Violent Year, All is Lost, and Margin Call.