News
Chadwick Boseman is the First African Samurai in Yasuke
Chadwick Boseman will play Yasuke, a slave from East Africa who becomes the first Samurai not born of Asian descent.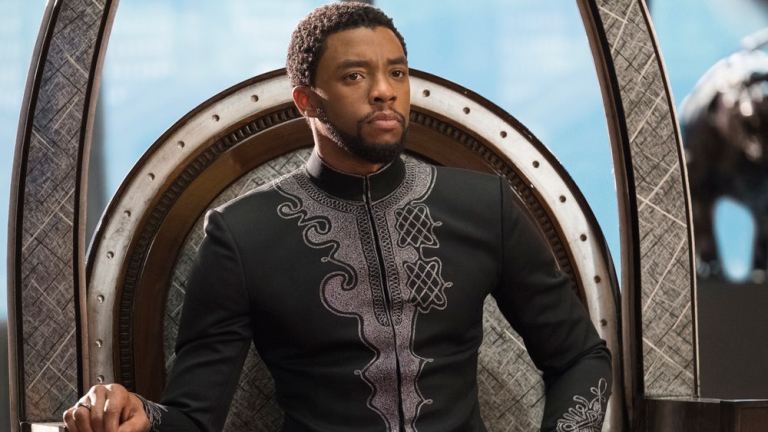 Feudal Japan is a long way from Wakanda, but that is also the appeal of Yasuke, a new period piece project about the first African samurai to wield a katana. The film, which was announced via Deadline, will showcase Chadwick Boseman in the real legend of Yasuke, a man who was raised a slave only to become a samurai.
The project, which is being written by Doug Miro (Narcos), follows Yasuke's journey as a native of Portuguese Mozambique that gets carried to Japan by Jesuit priests as a personal slave. Once there, however, he attracts the intrigue of a shogun warlord named Nobunaga, who is fascinated by the first black man to set foot on Japanese soil. Additionally, Nobunaga is attempting to unite all of the disparate parts of rural Japan by almost any means necessary. What begins as a curiosity will become a complicated friendship of respect and camaraderie between Yasuke and Nobunaga, with Yasuke eventually learning the honorable way of the Samurai.
The film is being produced by Erik Feig's Picturestart and Mike De Luca's De Luca Productions, as well as by Stephen L'Heureux Solipsist banner and Boseman and Logan Coles' X●ception Content label.
"The legend of Yasuke is one of history's best kept secrets, the only person of non-Asian origin to become a samurai," Boseman said. "That's not just an action movie, that's a cultural event, an exchange, and I am excited to be part of it."
This is certainly a major gain for Boseman as well, who has had penchant of playing cultural norm-shattering figures throughout American history, including Jackie Robinson in 42, Thurgood Marshall in Marshall, and James Brown in Get On Up. Of course he is most associated with his status as Black Panther these days, another African warrior who must save foreigners from their own fights in Marvel's Avengers movies. So transitioning to likely another action-heavy role in feudal Japan could bring crossover fans from his two audiences, much the same way an entirely fictional Hollywood story of a white American becoming a samurai turned into a big hit for Tom Cruise via 2003's The Last Samurai.
Intriguingly, this film also parallels another American release with Martin Scorsese's very personal Silence, a 2016 film about two Jesuit priests driven to the point of forsaking Christianity by local Japanese governments unimpressed with proselytization. We suspect this film will be less charitable to their attempted good works.
David Crow is the Film Section Editor at Den of Geek. He's also a member of the Online Film Critics Society. Read more of his work here. You can follow him on Twitter @DCrowsNest.