News
Cemetery Junction: a film that deserves more love?
As Ricky Gervais and Stephen Merchant's Cemetery Junction arrives on DVD and Blu-ray, is it time to give the film a bit more of the recognition it deserved?
You probably know this bit, so I'll do it quickly. But when Ricky Gervais and Stephen Merchant decided to embark on their first feature film together, they opted not to go down the comedic route that many would have expected of them. Instead, even though the screenplay they ultimately settled on for Cemetery Junction wasn't shy of funny lines, they opted for a British feelgood drama.
Thus, as they point out amongst the extras on the new DVD and Blu-ray release of the movie, this is the kind of thing that American cinema can do well. So, why can't Britain have a go?
Well, have a go they duly did. So, Gervais and Merchant assembled an impressive cast – Ralph Fiennes, Emily Watson, Gervais himself and Matthew Goode – and promptly gave them all the supporting, less showy roles.
Instead, front and centre was a relatively unknown collection of actors led by the terrific Christian Cooke, and he's joined by the equally strong trio of Jack Doolan, Tom Hughes and Felicity Jones. The film is grounded around them (and they work well together, with an anecdote on the disc extras offering an insight as to why), giving space to let the more experienced thesps make the most of their smaller roles, without having to do the heavy lifting.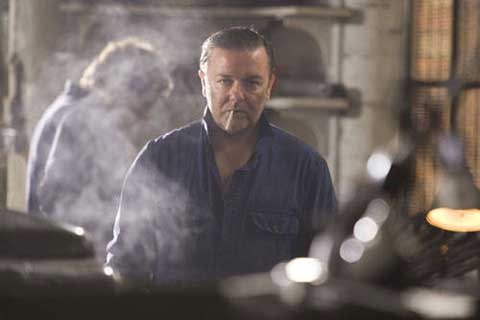 In short, Gervais and Merchant took the harder route. They avoided any extension of The Office or Extras, and tried something new. They were rewarded too with some good reviews. Yet, what they didn't get was the box office they deserved. For while Cemetery Junction took in a solid £1.3m at the tills in the UK, it's the latest in a run of UK films this year – including 4.3.2.1 and Centurion – that deserved more than they took. In fact, Cemetery Junction has now gone straight to DVD and Blu-ray in the US, bypassing cinemas altogether.
It's a movie that deserves a lot more than that, although it's hard not to see why Columbia opted not to gamble on a cinematic US release. For Cemetery Junction is a very British movie. I don't mean that it's British in a way that means it couldn't translate elsewhere. After all, I'm British, and I've enjoyed more than my fair share of very American feelgood dramas. But it's grounded in 1970s British industrial life, with very British characters, spouting out appropriate dialogue, and it boasts the most foul-mouthed joke about Noddy ever to make it to a cinema screen.
It's also, not to beat about the bush here, a really, really good film.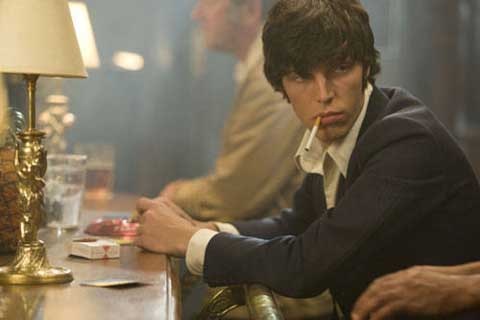 I liked what Ricky Gervais did with his and Matt Robinson's The Invention Of Lying, an ambitious, if flawed movie that still, for me, is far more interesting than 95% of comedies coming through the Hollywood system. It was also a film that he cut his movie directing teeth on (Cemetery Junction isn't his movie directorial debut as has been suggested in some places, although it is Stephen Merchant's), one that had a groundswell of ideas, and wasn't short of laughs.
In Cemetery Junction, he and Merchant demonstrate a range to their directorial style, and only with the delivery of a few lines here and there could you tie the film back to their television work. Instead, their hand is steady on the camera (save for taking in some of the excellent production design work), keeping character front and centre, and allowing the talented young leads the space to work.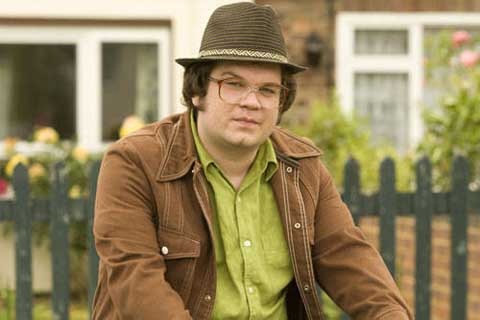 What I really liked was some of the smaller moments too, and how the script seemed to effortlessly weave them in. Some might argue, for instance, that Emily Watson is underused in the movie. But she delivers one crucial element of the ongoing narrative that, in her hands, feels real and genuine. She makes it really matter, when it could, in lesser hands, simply not work.  
In fact, the co-directors' handling of the whole ensemble is terrific. I loved the performance of Tom Hughes as Bruce, a troubled young character whose journey I won't spoil, but one that, again, illuminates side characters that could otherwise have been lost in the ether.
Ultimately, Gervais and Merchant pack, into 90 minutes, a heartfelt, very genuine movie, and one that puts across a real feel of 70s Britain. Granted, as they happily admit in the extra features on the disc, they've embellished their memories of the era for the film. But it's hard to suggest they've made the wrong call given the end result.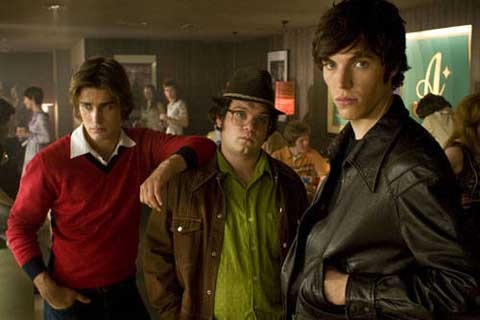 What's more, they ultimately succeed in creating a world that someone would want to escape from, which is ultimately the narrative thrust of the movie.
Cemetery Junction isn't a perfect movie, granted. It's light on surprise, and there's a good chance that you'll see some of its narrative turns coming. It's also not going to be to everyone's taste, inevitably, with its understated tone, in contrast to what you might expect given the people behind the camera.
But it's a warm movie that feels somewhere along the line that it's been a labour of love. That's something that comes across too in the materials provided on the Blu-ray, although I'd have dearly loved to have seen the original teaser trailer with Ralph Fiennes (aka "Chuckles") included on the disc. You can see that here, just for the sake of completeness.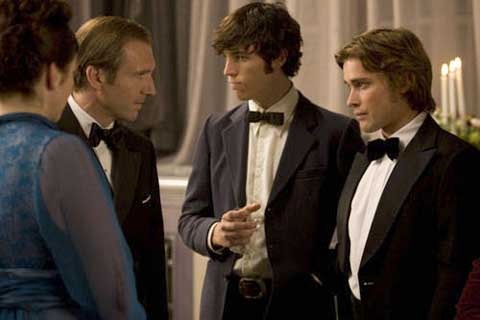 Gervais and Merchant will, I'm sure, go on to make more popular films than Cemetery Junction together, and movies that do actually make it to a cinema screen in the US too. But they've set themselves a high bar here. And the hope must be that this charming, funny and engaging movie finds the broader audience it deserves on disc.
The Film:
The Disc:
Cemetery Junction is released on DVD and Blu-ray in the UK on 30th August. Preorder it from the Den Of Geek store here.