News
Celebrating the films of Matthew Vaughn
As X-Men: First Class gets its home release, James takes a look back over the work of its director, Matthew Vaughn…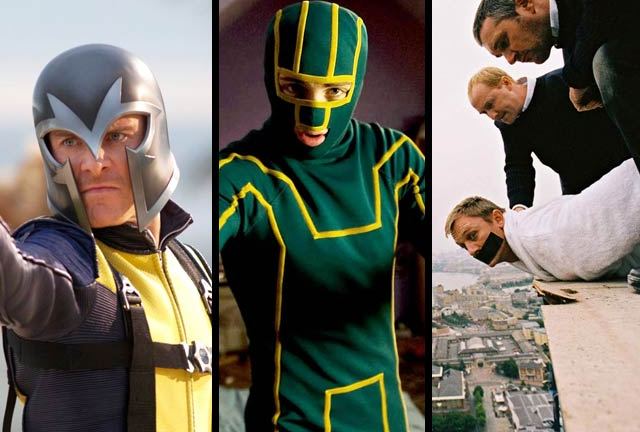 With the DVD and Blu-ray of X-Men: First Class hitting shelves this week, we'd like you to join us in looking back over the career of the film's acclaimed British director, Matthew Vaughn, to try and see what makes his movies work so well. And, indeed, why we can almost forgive him for helping Vinnie Jones' acting career along.
Originally a producer, Vaughn mostly worked with Guy 'The Geezer' Ritchie, helping to create a wave of Hollywood-rivalling British action films that even people living under rocks have heard of. We're talking about the likes of Lock, Stock And Two Smoking Barrels, Mean Machine and Snatch (although the less said about his involvement in the terminally awful Madonna vehicle, Swept Away, the better).
It wasn't until he got behind the camera himself, however, that Vaughn truly became a name to watch for filmgoers everywhere…Layer Cake (2004)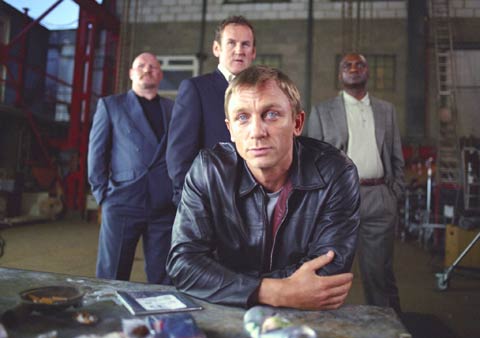 Vaughn's directorial debut adapted the crime novel of the same name by JJ Connolly. Following in Ritchie's footsteps, Vaughn created a modern British gangster flick that injected new life into the genre he helped create. With its capable direction and sharp story, Layer Cake's success instantly made it clear that Vaughn had a big future ahead him as a director, not just a producer.
Not only that, but Daniel Craig's performance as the unnamed protagonist (credited only as XXXX) has been cited as one of the main factors which led to him being cast as the new 007. It's a rich tapestry, but we feel pretty confident in saying that, without Vaughn and Layer Cake, we'd have no Daniel Craig Bond movies – and that alone is enough to make us want to thank everyone involved.
Stardust (2007)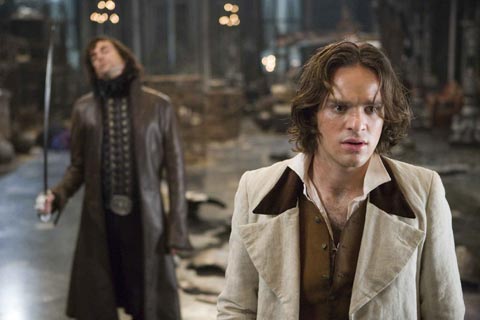 The beginning of Vaughn's ongoing collaboration with screenwriter Jane Goldman (aka Mrs Jonathan Ross), this adaptation of Neil Gaiman's darkly realistic fairy tale (if that's not too much of an oxymoron) was finally brought to the screen by Matthew Vaughn, after it had earlier seen off the likes of Terry Gilliam. The cast featured a host of top British comedy talent, as well as some of Hollywood's finest. Although generally well-received, the film took a few liberties with Gaiman's story and ultimately ended up slightly more whimsical than the book. Nevertheless, it earned the author's blessing, and while it wasn't a huge hit, it made its money back and was well-received by critics.
Of course, Stardust will probably be best remembered for inspiring the song that plays over its closing credits. The track in question? Anthemic reality-show staple Rule The World, which was written and performed especially for the soundtrack by the newly-reformed Take That after they were shown a rough cut. Perhaps not the legacy Vaughn was hoping for, but at the absolute least, it was a better use of his time than X-Men: The Last Stand would have been.
Kick-Ass (2010)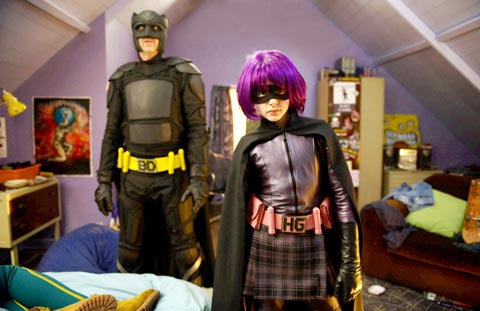 Despite weaker-than-expected box-office takings in the US, Vaughn's second collaboration with screenwriter Jane Goldman proved that the duo were a force to be reckoned with. Their magic was even more potent in this adaptation of the Mark Millar comic book, starring Aaron Johnson as a nerd turned costumed vigilante.
The show might have been stolen by supporting characters Hit-Girl and Big Daddy, but Kick-Ass had much more going for it than Nic Cage's latest tour-de-force. The action scenes were hilarious and hyper-violent (and, more importantly, original) while the script itself was packed full of satirical wit and a surprising amount of pathos, given the cynicism of the source material.
However, as with Stardust, the film's stand-out feature was its soundtrack: even now, we can't hear the Prodigy's Omen without getting chills, and we may never look at the Banana Splits in the same way again…
X-Men: First Class (2011)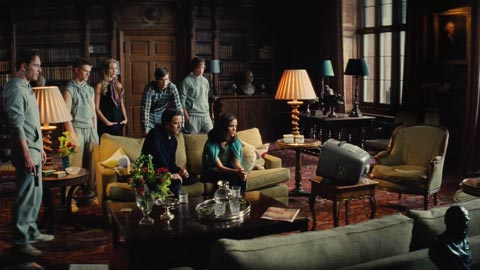 We may have been denied Vaughn's attempt to rescue X-Men 3, but this prequel (and pseudo-reboot) of the X-Men franchise, once again, written with Jane Goldman, injected new life into stuffy mutant patriarchs Xavier and Magneto, while introducing a host of mutants previously absent from the franchise. Admittedly, it was long and complicated, and watching it felt a bit like watching a film and its own sequel stapled together, but despite its flaws, it still manages to give X2 a run for its money whenever the time comes around to debate which is the best of Marvel's mutant films.
Of course, it was Vaughn's direction that really made the film stand out from its predecessors, which, while not necessarily awful, were visually unimpressive and rooted in the long-outdated tradition of The Matrix, combining black leather, superpowers and philosophy. Vaughn put the characters in slightly more visually distinct blue-and-gold jumpsuits, while the 60s period aesthetic helped distinguish the film from the raft of summer superhero movies that came before.
In addition, it was the first superhero movie since Ang Lee's Hulk to acknowledge the genre's comic book roots in the direction, rather than with campy in-jokes (and no, that cameo doesn't count as campy, because it was awesome).
Almost/Maybe:
X-Men: The Last Stand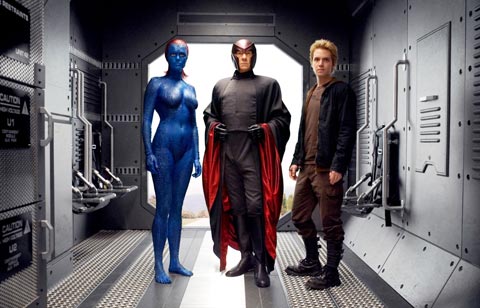 Vaughn was installed as director of the third X-Men film after Bryan Singer decided he'd rather deal with Richard Donner's unfinished Superman business, but it wasn't to be. Vaughn hung around just long enough to cast Kelsey Grammer as the Beast (thanks for that) and Vinnie Jones as the Juggernaut (er, thanks for that…) before quitting the project, citing an unfamiliarity with big budget action as the reason for his departure. If you believe that's all there was to it, we have a magnetically-dislodged Bridge we'd like to sell you. Brett Ratner took over, and the less said of the results, the better.
Superior/The Secret Service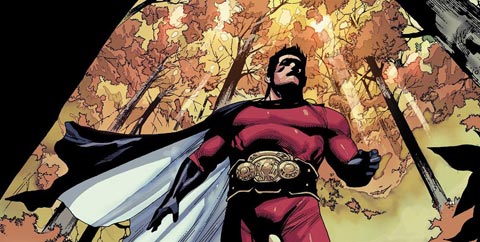 Following the success of Kick-Ass, Vaughn has picked up the rights to a further two Mark Millar projects – Superior, the story of a boy with MS who is granted the ability to transform into an adult with Superman-like powers, and the as-yet-unreleased The Secret Service, which is being developed by Vaughn, Millar and Watchmen artist Dave Gibbons. It's unclear which film Vaughn will direct next, but it's likely to be one of these – and whichever he chooses, it's sure to be worth watching.
X-Men: First Class will be available on DVD and Blu-ray on 31st October.