News
Celebrating Pixar's Brad Bird
With just three movies to his name, Brad Bird is already a director of real note. And Ratatouille, his latest, is a hoot too...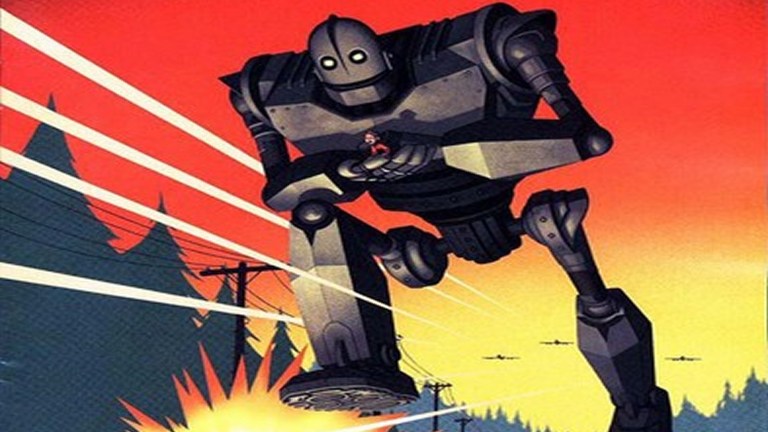 Considering he's only made three full-length feature films, the rise of writer/director Brad Bird's star has been surprisingly speedy.
Sure, the best part of ten years on The Simpsons hardly does your reputation any harm, yet it's off the back of his recent movie work that he's a name on the credits that an increasing number of people are properly beginning to appreciate.
The irony, of course, is that Bird's best film is the one that bombed. His 1999 take on the Ted Hughes story The Iron Giant was made at Warner Bros, and they blatantly didn't have much of a clue what to do with it. If you've not sought the film out, then you really should: a wonderfully crafted, tightly told tale of a giant alien robot and his friendship with a small boy, it, it never goes for an easy gag, instead telling its story with real dedication and proper payoff. The end result is a treat that was lost in the stampede towards computer animated movies, and in the marketing shambles that Warner Bros came up with.
Bird then, of course, made the jump to Pixar, and has had no small influence on the evolution of their recent output. Specifically, his first film for them – The Incredibles – moved them out of their kiddie-centred comfort zone. Okay, Pixar films have, to varying degrees, worked on differing levels for differing audiences, but there's little doubt that The Incredibles and its push towards a PG rating was a departure for a company that has yet to have a flop.
Brad Bird's latest film, Ratatouille, I had the pleasure of at a preview screening over the weekend (it's been out in America for months, of course, and the DVD is out over there next month, but let's gloss over that for the minute). And while it's perhaps a little closer to convention, it's nonetheless a delight.
I wasn't a fan of Pixar's last film Cars particularly, finding it a movie where they've begun to take in their own hype and thus refuse to cut out things that should never have made the final print (it's easily twenty minutes too long, with a very flabby middle), but Ratatouille – particularly with its anarchic throwback to the likes of Tom & Jerry and Looney Tunes – is very good. It eases past the third Shrek movie in terms of quality, and deserved to enjoy the greater success than the lumbering green ogre. It didn't, but it deserved to.
The key is in the script again, not least the taking of an unlikely concept – a rat cooking award-winning food – and making it play. And ultimately, it's a good story thumpingly well told. There haven't been too many of those around over the past few months, and it's right to cheer and shout when one does turn up.
Where Bird goes next is intriguing. He's switching to make his first live action feature, based around the San Francisco fire of 1906. It's due out in 2009, and while further details are thus far not forthcoming, it's a project worth keeping an eye on.
For now, though, it's a fair assumption that you've seen, or already had drawn to your attention, The Incredibles. But give The Iron Giant a chance. You'd have to have a heart of stone not to enjoy it.
Oh, and one bit of trivia to finish with: Bird was actually credited as a screenwriter on the 1987 Spielberg-produced movie *batteries not included. I'll go now.