News
Cary Fukunaga In Talks to Direct Hiroshima Bombing Film Shockwave
The Hiroshima bombing will be detailed from all angles in upcoming Shockwave.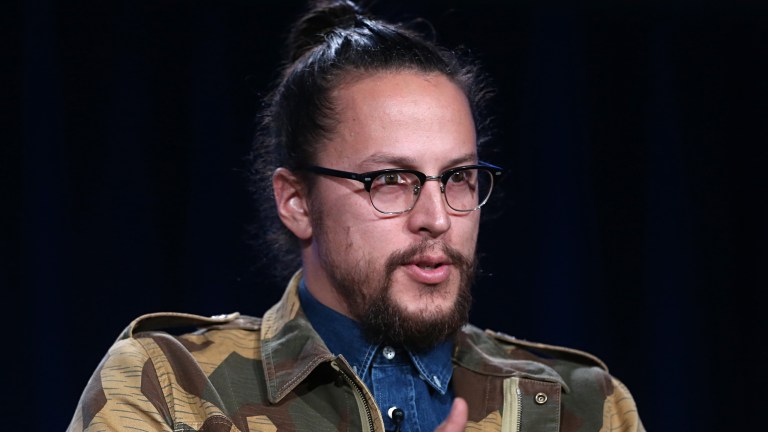 True Detective and Beasts of No Nation director Cary Fukunaga is in talks to direct non-fiction atomic bomb movie Shockwave for Universal.
The film will be an adaptation of Stephen Walker's book Shockwave: Countdown to Hiroshima. The book looks at the nuclear bombing of Hiroshima from multiple perspectives. It looks at the people who built the weapon, President Truman, who gave the order to drop it and the people who lost their lives to it.
The World War II bombing of Hiroshima killed 300,000 people in the initial blast. The first of two nuclear strikes ended World War II, but devastated Japan and ushered in the nuclear age.
According to the official synopsis:
"On a quiet Monday morning in August 1945, a five-ton bomb—dubbed Little Boy by its creators—was dropped from an American plane onto the Japanese city of Hiroshima. On that day, a firestorm of previously unimagined power was unleashed on a vibrant metropolis of 300,000 people, leaving one third of its population dead, its buildings and landmarks incinerated. It was the terrifying dawn of the Atomic Age, spawning decades of paranoia, mistrust, and a widespread and very real fear of the potential annihilation of the human race.

"Author Stephen Walker brilliantly re-creates the three terrible weeks leading up to the wartime detonation of the atomic bomb—from the first successful test in the New Mexico desert to the cataclysm and its aftermath—presenting the story through the eyes of pilots, scientists, civilian victims, and world leaders who stood at the center of earth-shattering drama. It is a startling, moving, frightening, and remarkable portrait of an extraordinary event—a shockwave whose repercussions can be felt to this very day."
The screenplay was adapted by Hossein Amini, who wrote Nicolas Winding Refn's Drive. Fukunaga and Amini worked together on  TNT's adaptation of The Alienist, before the director bowed out.
Fukunaga will next direct the Netflix original series Maniac, which will star Emma Stone and Jonah Hill. That will shoot between August and November. He is also slated to direct a biopic on Three Musketeers writer Alexander Dumas called The Black Count and Stanley Kubrick's Napolean project for HBO,
Amini recently co-wrote the thriller The Snowman, which was directed by Tomas Alfredson. He wrote the series McMafia, which is a collaboration between AMC and the BBC.
Working Title Films' Tim Bevan, Eric Fellner and Liza Chasin will produce Shockwave.
SOURCE: THR