News
Captain Marvel Movie Costume Revealed
Check out the first official photo of Brie Larson's Captain Marvel costume!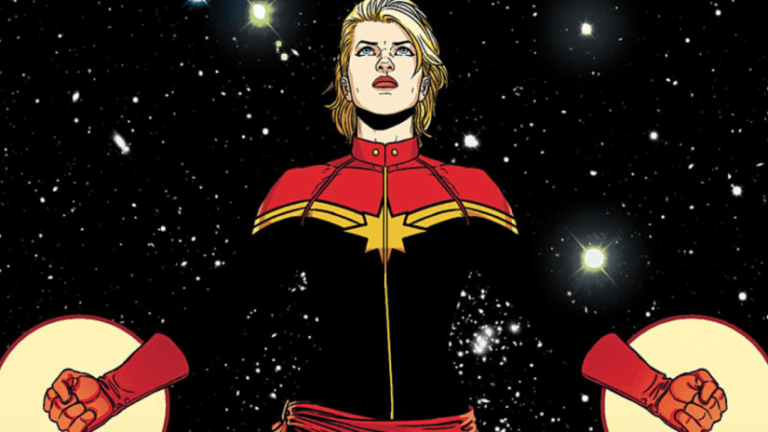 The Captain Marvel movie was announced ages ago, and that March 9, 2019 release date feels further off than it probably is. Brie Larson will play fan-favorite cosmic powered badass Carol Danvers in the film, which will be an origin story set in the 1990s with an action movie feel. Anna Boden and Ryan Fleck (Mississippi Grind) are directing from a script by Geneva Robertson-Dworet. As far as hard details, that's about all we have to go on.
Entertainment Weekly revealed the first official look at Brie Larson in her full Captain Marvel costume, and it's a perfectly accurate movie update of her now iconic comic book look.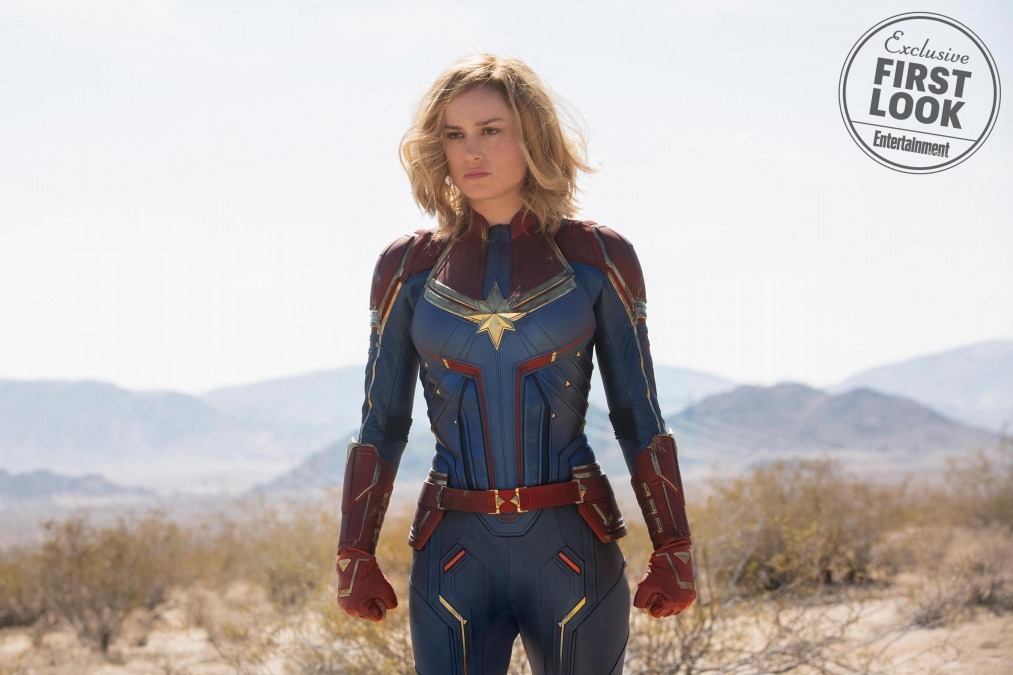 This is a great superhero suit. It doesn't look like anything the Avengers are traditionally known for, and the high tech design marks it as just alien enough. As you can see, the suit itself looks very much like the Jamie McKelvie costume design that helped launch Carol Danvers to new heights of popularity.
Considering that Marvel clearly has big plans for Captain Marvel after Avengers: Infinity War, it's surprising that they waited this look to give fans an "official" look (that tease of her logo at the end of Infinity War notwithstanding). But it's amazing what some set photos can tell you, and the version of the Captain Marvel movie costume we see above is the "final" evolution of her suit…but there will be others in the movie.
Check it out: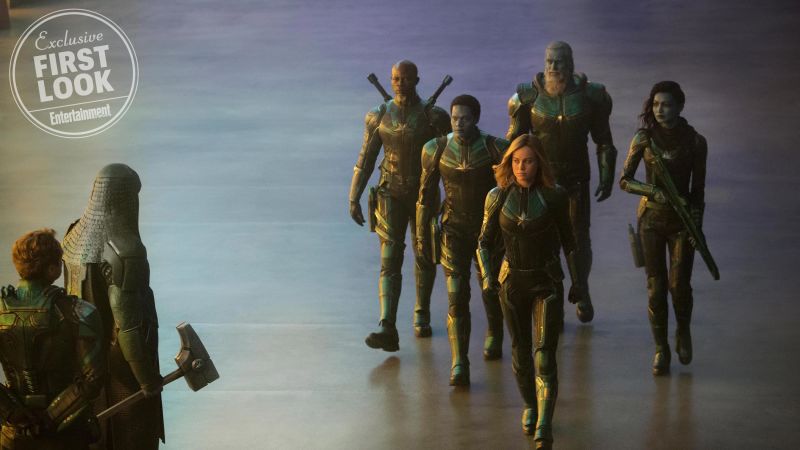 While that final costume is blue, red, and yellow, don't be thrown by the green, black, and silver look on display here.
The Captain Marvel suit is essentially the military uniform of the Kree (you can see them hanging out with her in the above photo), who are kinda like semi-imperialist intergalactic zen fascists, and Danvers inherits her powers, suit, and the mantle of Captain Marvel from an alien named (wait for it) Mar-Vell. Jude Law will play Captain Mar-Vell in the movie. If Carol is wearing his suit, well, that's not a great sign for his odds of survival, right?
Anyway, while that version of Captain Marvel was also known for his primary colored suit, his early look (and some later designs too) were more in line with the color scheme of this design.
For example…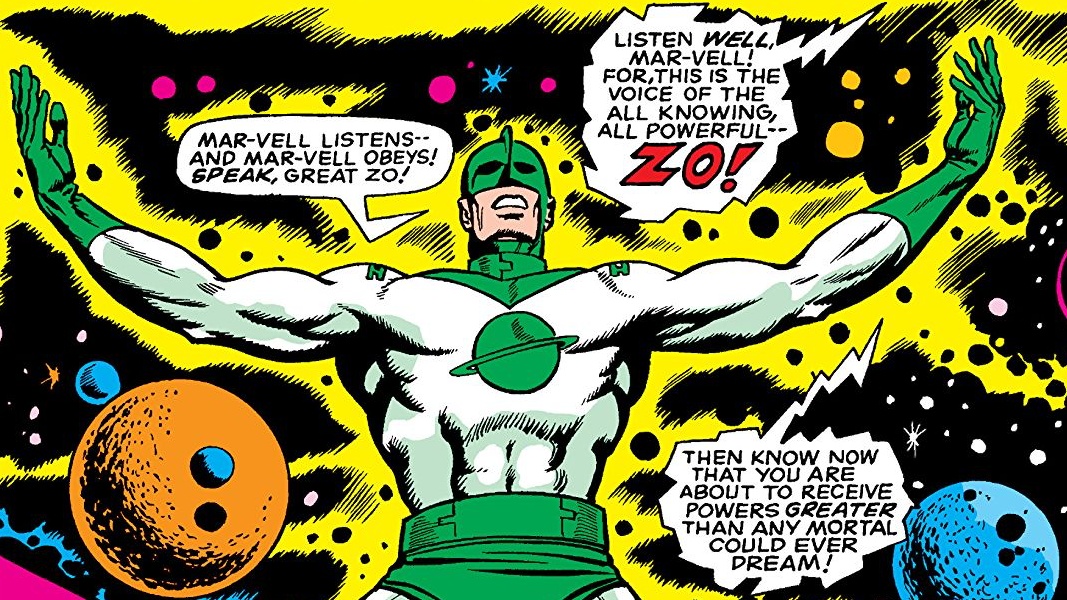 The terrific Avengers: Earth's Mightiest Heroes animated series did a great version of Carol Danvers' origin, with a well-designed, and very cool/alien looking Mar-Vell. Have a look: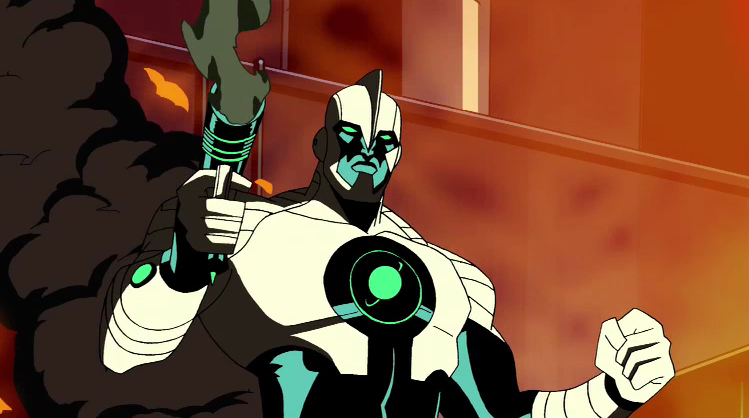 Marvel Studios loves to evolve their heroes' looks, often paying tribute to their earliest costume designs in the first act of a film before putting them in something more recognizable later. Just look at Steve Rogers' stage gear in Captain America: The First Avenger or the gunmetal gray suit from the first act of Iron Man.