News
Captain Marvel is a '90s Action Movie
The setting of the Captain Marvel movie will influence the movie's tone and approach in more ways than one.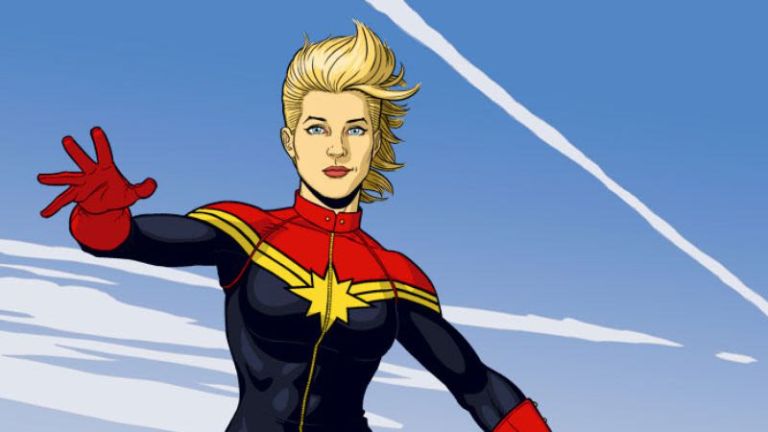 Marvel Studios loves to play with the concept of genre in their movies, often to mixed results. The most famous example of them touting a genre other than superheroes as a driving force of one of their movies remains the superb Captain America: The Winter Soldier, which was sold as an espionage/political thriller. There were definitely elements of that throughout. Ant-Man had something of a heist movie flavor. The Guardians of the Galaxy movies certainly defy categorization, and whatever they are, they certainly aren't superhero movies.
So where does next year's Captain Marvel movie fit?
The movie takes place in the 1990s, and stars Brie Larson as a member of the US Air Force who finds herself imbued with unimaginable cosmic powers. And it will feature Samuel L. Jackson as Nick Fury again. So how does that setting influence the movie? Kevin Feige wants it to feel like classic action movies of the era.
"[the setting] got us talking about different genres, exploring this notion of sort of the '90s action film," Feige told Entertainment Weekly. "We hadn't necessarily done anything like that before either, so there are definitely homages to our favorite '90s action films within Captain Marvel."
Feige wouldn't get too specific but did refer to "the action elements Terminator 2" as a touchstone. "That's about as iconic as you get, looking at kind of those cool street level fights, street level car chases, and fun stuff like that. That being said, much of the movie takes place in outer space, as you might think a Captain Marvel movie would. Like all of our genre inspirations, there are bits and pieces here and there."
And how does Nick Fury factor into this era of the Marvel Universe? "We wanted to explore a period before Samuel L. Jackson's Nick Fury had any idea about any of the other heroes and crazy stuff going on in the world," Feige said. "You know, we first met Nick when he told Tony, 'You're part of a big universe. You just don't know yet.' Well, we want to go back to a time when he didn't know it yet, and really showcase and announce that Carol Danvers was that first hero that Nick came across. That meant she could be the singular hero, but place it within timing of the MCU." 
Captain Marvel opens on March 8, 2019. The full schedule of upcoming Marvel movies can be found here.