News
Captain Marvel Co-Director on Stan Lee Cameo: 'It's a Special Moment'
The late Marvel legend has an inspired cameo in Captain Marvel. Anna Boden talks about working with him on set.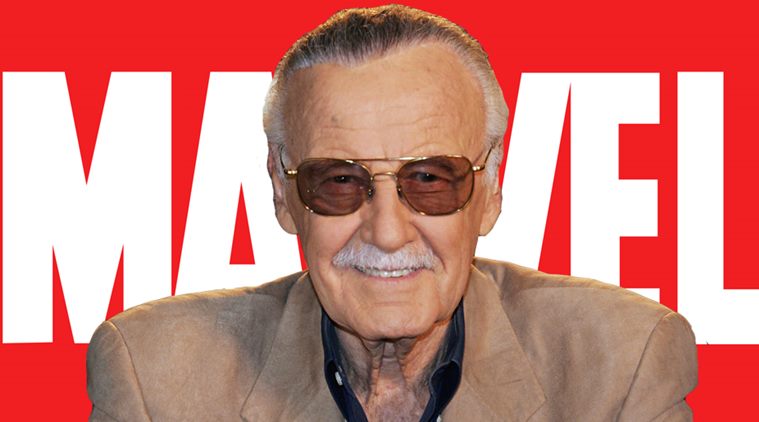 This article contains Captain Marvel spoilers.
Captain Marvel is currently knocking out of the park at the worldwide box office and, naturally, one of the things that MCU fans are talking about is that Stan Lee cameo.
Lee's posthumous appearance in the film is his second cameo since he passed away last November (he also appeared in animated form in Spider-Man: Into The Spider-Verse). And while it may not be his last (Lee reportedly filmed a scene for Avengers: Endgame before he died, while Marvel boss Kevin Feige has also hinted he may be seen in this summer's Spider-Man: Far From Home), it's certainly one of his most interesting – and poignant – guest spots.
"You know, one of the great things that's happened on all the Marvel movies is having a Stan Lee cameo," Captain Marvel co-director Anna Boden told Den of Geek UK when they caught up with her and her directing partner, Ryan Fleck, to talk about the film. "Of course, in the case of our Stan Lee cameo, [his passing] certainly imbues it with a different kind of significance. It was the first time we met him, and we just feel so grateful for having had the opportunity."
In Captain Marvel, Lee's cameo sees him as a commuter on an LA Metro train in which Carol Danvers (Brie Larson) is hunting down a Skrull shape-shifter. He's reading a script for Kevin Smith's 1995 slacker comedy, Mallrats – a film that Lee also cameoed in – and attempting to learn his lines. Yep, he's finally playing…himself.
While this implies that the co-creator of Spider-Man, Iron Man, Thor, the Hulk, Black Panther et al actually exists in the MCU continuity – creating numerous questions and fan theories around his many other cameos – it's also a lovely nod to the film '90s setting. It's a moment that wasn't lost on Mallrats writer/director and long-time comic-book fan Smith, who tweeted that he was a "blubbering mess" after watching it.
It surely wasn't just Smith getting emotional, either – what with Lee's cameo and the rejigged, Lee-featuring Marvel Studios logo at the beginning of the film, Captain Marvel is a moving tribute to a comic-book and pop-culture legend.
read more: Complete Guide to Captain Marvel Easter Eggs
"When Stan came on set, the whole set kind of glowed in a different way because it's a special moment," Boden recalls, smiling. "He brought such an energy to his scene. I think he really loved participating in all the films that he was so important in generating the creative material for. It was really special."
Captain Marvel is out in theaters now.