News
Captain Marvel May Have Snuck In a Nod to Agents of SHIELD
During a recent Reddit AMA, an executive producer of Captain Marvel seemingly confirmed a hidden Agents of SHIELD reference.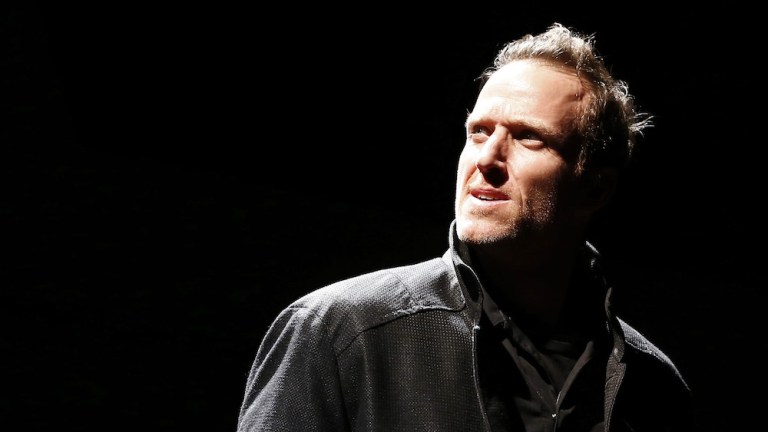 Captain Marvel certainly had its fair share of references to SHIELD as an organization, and with the appearance of a younger Agent Phil Coulson, fans of ABC's Agents of SHIELD were happy to see their beloved television show represented in the larger MCU more prevalently than in the past. However, an alert Reddit user spotted a sneaky cameo from a season 1 guest actor in the movie that may have been a subtle nod to a one-and-done villain if executive producer Victoria Alonso's response during a Reddit AMA is to be believed.
Reddit user Pedgrid asked Alonso, "Was that a Pre-Blackout Marcus Daniels (a villain from Agents of SHIELD) tending the bar Carol and Fury were at? They share the same actor, Patrick Brennan." Brennan appeared as the villain Blackout in the season 1 episode entitled "The Only Light in the Darkness" in which he stalked Coulson's lost love Audrey Nathan a.k.a. "The Cellist." Depending on the timing, Marcus Daniels could easily have been a bartender before being exposed to the Darkforce energy that gave him his powers.
further reading: Captain Marvel 2: What We Want to See
Alonso's answer to the Agents of SHIELD fan was a cryptic, "You noticed?" Of course, that could be a winking statement acknowledging a casting coincidence, in which case it was an expert troll to be appreciated for its own glorious merits. But if it was a purposeful choice, it represents a rare link between Marvel's flagship television property and the larger movie franchise via Captain Marvel. Tie-ins have been harder to come by as the seasons have progressed, so any small indication that things may still be "all connected" in the Marvel universe is welcome news.