News
Captain Marvel Adds Lashana Lynch in Mystery Role
Is it possible that Lashana Lynch is playing Monica Rambeau in Captain Marvel?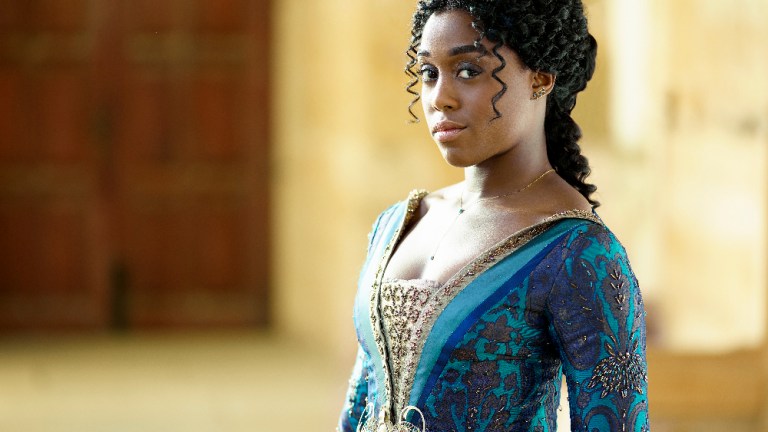 The Captain Marvel movie has been assembling quite a cast. We've got Samuel L. Jackson finally returning to the role of Nick Fury (granted, this movie takes place in the '90s). We've got the always deliciously villainous Ben Mendelsohn as, of course, a villain (possibly a Skrull). He'll play opposite Brie Larson as Carol Danvers, the Captain Marvel of the title. But there's another Captain Marvel in the movie, with Jude Law as the alien Kree Captain Mar-Vell. So that's two Captain Marvels for your money.
But what if there was a third?
Back in January, She's Gotta Have It star DeWanda Wise was added to the Captain Marvel cast in an unnamed part. She has since departed the role, with scheduling conflicts between the Captain Marvel movie (which begins filming later this spring) and Netflix's She's Gotta Have It. Now THR has word that Ms. Wise has been replaced by Lashana Lynch (Rosaline Capulet on ABC's short-lived Still Star-Crossed).
We still don't have any hard details on this mystery role. But when Ms. Wise was first cast in January, Deadline described the part as a "plum" supporting role. That would seem to indicate that it's a character with a lot to do, and maybe one with some comic book history. And since Captain Marvel so far hasn't been shy about its ties to other characters who share the legacy (and to be fair, we kind of need to meet Mar-Vell in order for Carol's journey to really kick off), is it possible that the mysterious character that Lashana Lynch is playing could be Monica Rambeau, the third person (in Marvel Comics, we're not talking about the fella who says "Shazam" over at DC) to hold the name?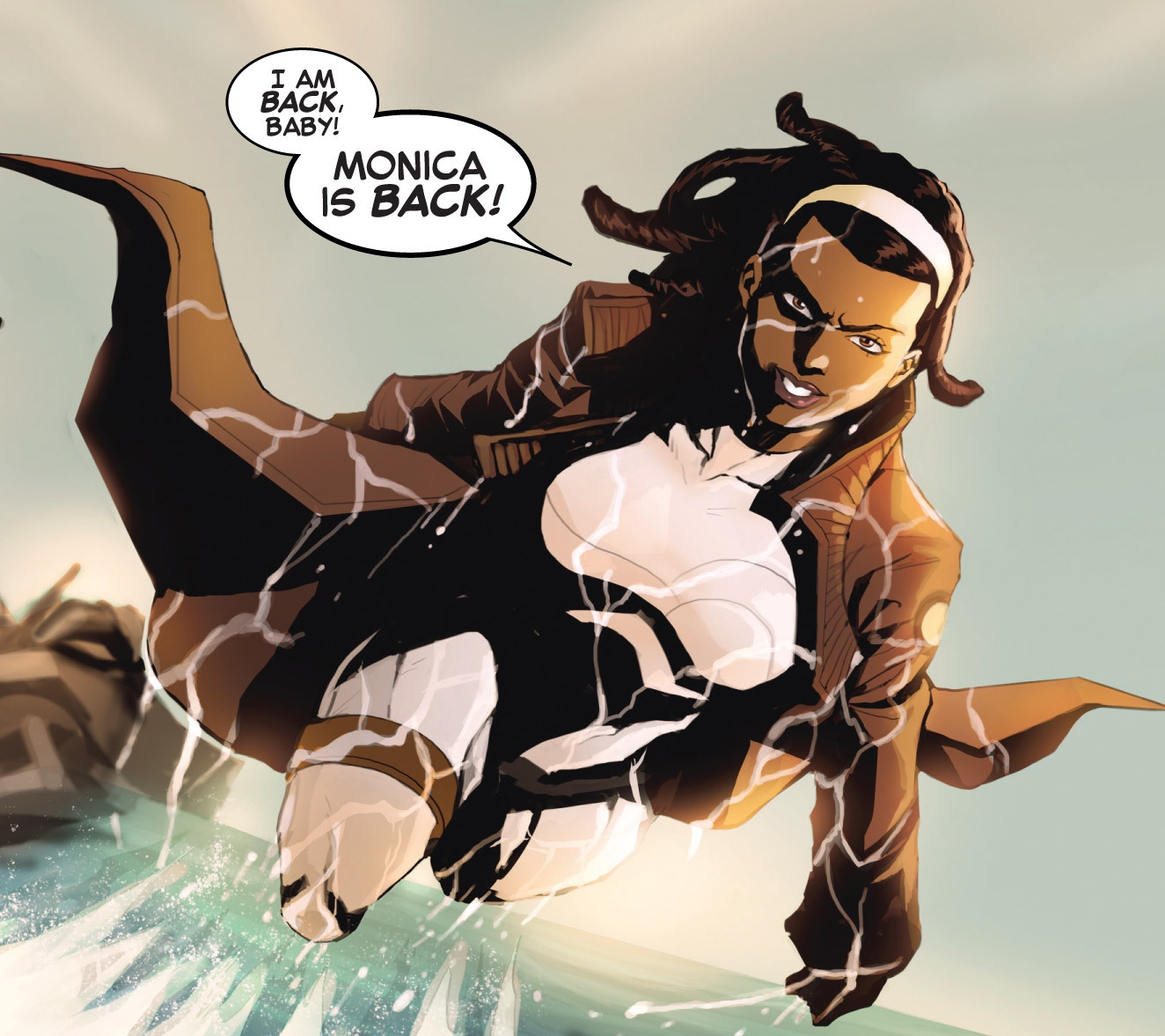 Ms. Rambeau has gone by several names in the comics, including Pulsar, Daystar, Photon, and currently, Spectrum. But for a good chunk of time she was Captain Marvel, and was a full-fledged member of the Avengers. She was created by the great Spider-Man creative team of Roger Stern and John Romita, Jr. back in 1982, which is where she gained her energy projection/absorption/manipulation powers after exposure to extradimensional energy. 
We're already getting Carol Danvers' origin in this movie, so it wouldn't be a stretch for someone else to get powers by the film's end, right? And Marvel isn't shy with making sure they populate each of their standalone movies with as many relevant members of a heroes' supporting cast as they can.
We'll probably find out well before Captain Marvel's March 8, 2019 release date and the movie should begin production in February. Anna Boden and Ryan Fleck are directing from a script by Geneva Robertson-Dworet. The full schedule of Marvel superhero movies can be found here.