News
Captain America: reshoots ordered, where is the full trailer?
As Marvel's The First Avenger: Captain America heads back to Britain for reshoots, we can't help wondering just where the full, official trailer has gone…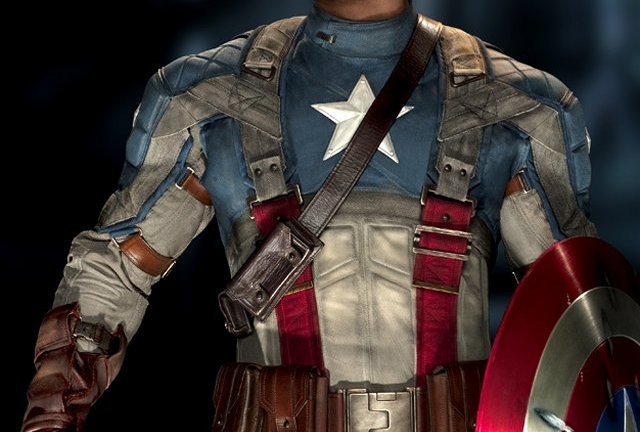 We've said it before on this site, and no doubt we'll say it again. Just because a film is heading to reshoots, that doesn't mean the Internet as a collective beast should expect the worst. Thus, the news that Captain America is heading back to Britain for a couple of weeks of production shouldn't be a cause for alarm.
The news that further shooting was planned was revealed over at Crave Online, where the site attended a press event where several Marvel movie props were on display. The Captain America shield at the event wasn't the one from the film, though, as that one was on its way back to the UK for the extra production work.
Many major productions schedule in reshoots as part and parcel of the schedule (each Lords Of The Rings movie, for instance, involved a chunk of pick-up work), so that, in itself, is no cause for alarm.
What's a bit more puzzling, though, is the continued absence of a trailer. Pretty much every major movie arriving this summer has now had a trailer release (and in the case of Marvel's other project, Thor, a fair amount more than that, although that film's admittedly a tougher sell). With Captain America, we had a 30 second Superbowl promo, that showed some footage, and there's been no shortage of images unveiled.
A full trailer was first rumoured around January, but it was delayed at that stage. According to a Tweet from branding consultant, Gregory Littley, "Not good news…I'm hearing that the "Captain America: The First Avenger" trailer is being delayed. Footage isn't 'Amazing'."
More recently, there was chatter that a trailer may have emerged a week or two back, but again, nothing appeared. The latest rumour suggests that we may have to wait until the unveiling of Thor, which arrives in the UK at the end of April, for the first full Captain America trailer.
Again, it's easy to read too much into this, and the 30 seconds of footage we got in the midst of the Superbowl went down well. Yet, given how important a trailer is in the modern day movie marketing campaign, the continued absence of two minutes of Captain America promo footage does, inevitably, raise a few eyebrows.
Once we know when to expect it, we'll give you a shout.
Follow Den Of Geek on Twitter right here.