News
Captain America Gets New Shield in Avengers: Infinity War
When Marvel's heroes finally come together in Avengers: Infinity War, Captain America will head into battle with a new shield.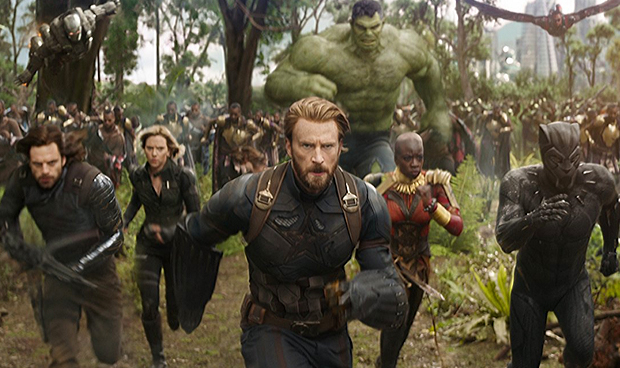 Note: While one might label this topic as a "spoiler," the reveal is already part of the Avengers: Infinity War marketing blitz.
Avengers: Infinity War will, besides uniting the collective Marvel Cinematic Universe, put the (Avengers) band back together after the onslaught of infighting and enmity reaped in 2016's Captain America: Civil War. While that film left the enduring image of Chris Evans's Steve Rogers/Captain America abandoning his iconic circular flag shield on the battlefield in an act of disillusionment, don't expect him to continue without a new awesome aegis.
The new shield that Captain America will carry into battle in Avengers: Infinity War has been revealed, both in merchandise form and in the trailer that dropped during the Super Bowl. Have a look…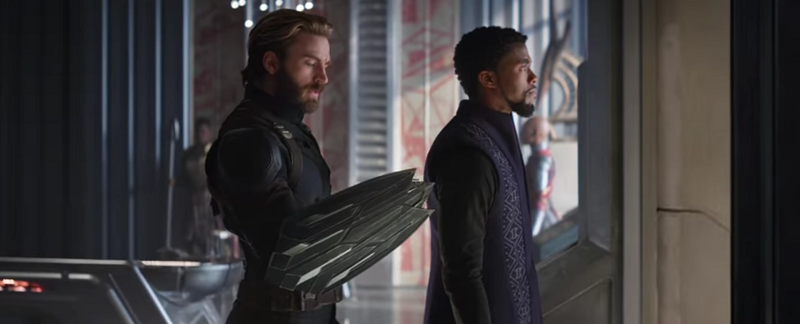 While this new shield is lacking any colorful design, we can safely assume that it's made from Wakanda-mined vibranium provided by his new pal, Black Panther. After all, T'Challa has that great "Get this man a shield" line in the first trailer, and we know that Cap's original shield was also made from Vibranium.
Moreover, the shield's semi-triangular shape appears to be a throwback to the design of Cap's original Golden Age-era shield, which surfaced as a stage prop in the first Captain America movie, also manifesting recently in Marvel's controversial Captain America: Steve Rogers series (in which Cap is depicted as a Hydra sleeper agent). While the shape would seemingly negate Cap's ability to use the shield as a throwing weapon, it's possible that it possesses hidden capabilities.
Avengers: Infinity War will bring the Marvel Cinematic Universe to a crescendo when it arrives at theaters on April 27.