News
Can't Take It Back Exclusive New Teaser Clip
You can't take back what you've said about the dead. Can't Take It Back, starring Logan Paul, will be out just in time for Halloween!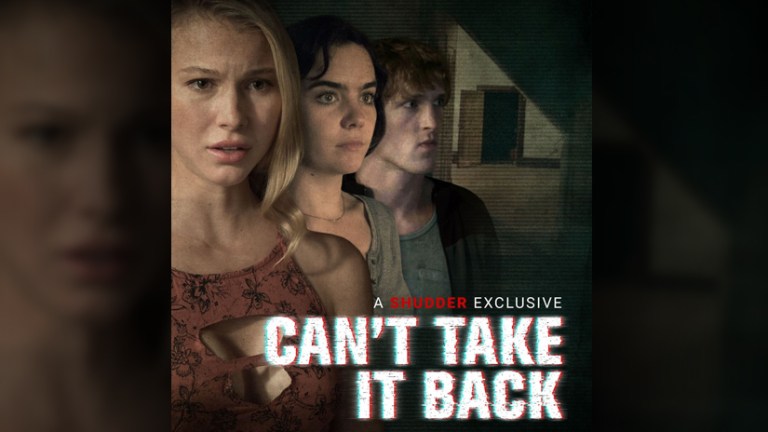 AMC's streaming service Shudder is bringing more horror to Halloween with the original movie Can't Take It Back. The film is the feature film debut for director Tim Shechmeister (Cuerda, Viral). Can't Take It Back follows two high school girls who "decide it would be funny to post hateful comments on the Facebook page of a classmate who committed suicide. They soon learn what it means to take a joke too far."
Can't Take It Back also stars social media influencer and YouTube star, Logan Paul, in a film that mixes classic urban legends with new school social media anxiety.
Here's an exclusive clip of the new movie, featuring an irate Logan Paul.
We've also got our hands on the Can't Take It Back full trailer. Pencil-phobes beware!
Can't Take It Back Trailer
The Can't Take It Back trailer, which might make you think twice about cyberbullying, depicts the consequences of messing with a dead girl's Facebook page. A pencil stabbing spree, possessed video projectors, and flickering demonic figures are just some of punishments the film's bullies will receive. They ought to be banned on Facebook, too.
Can't Take It Back Release Date
Can't Take It Backdebuts on October 26th, 2017, on Shudder.
Read the full Den of Geek NYCC Special Edition Magazine right here!