Features
Can World War Z turn the negativity around?
The grumbling still continues to surround Paramount's World War Z. But surely, Simon argues, we need to see the film before we judge it...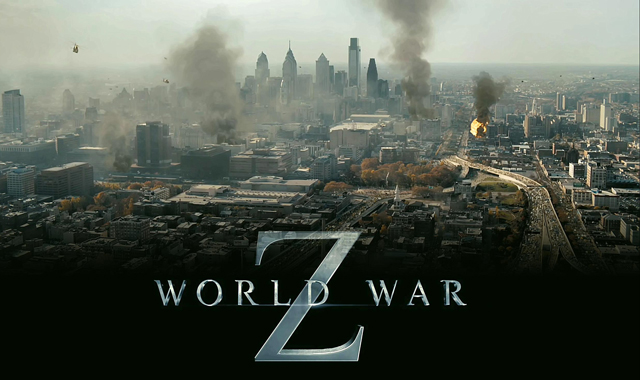 Heading into summer blockbuster season, there's usually a film or two that appears to have a target on the back of its head. Said target thus attracts a degree of justified and not so justified internet 'feedback', and it means that the film in question has to do something extra special to turn things around.
Head back to 2009, and the film in question was Avatar. It may be puzzling to think it now, but in the months ahead of the release of the biggest box office hit of all time, there were serious doubts. A lacklustre first trailer didn't help, and the numerous and oft-repeated Ferngully gags weren't far behind. Avatar, we were told, was in serious trouble. You know what happened next.
But then you probably know what happened to Green Lantern as well. The Martin Campbell-directed blockbuster was garnering negative buzz for some time ahead of its release, and sadly, in this case the final print justified the vast bulk of it.
This summer? If you put aside The Lone Ranger for the minute, a tricky sell of a film but with some intriguing ingredients, the target for the internet ire is the film of Max Brooks' World War Z.
And, to a degree, you can see why. Few people got to the end of the book and thought one of these two things: that it was a logical film adaptation, and that it would be suitable material for a mega-money, mainstream summer blockbuster.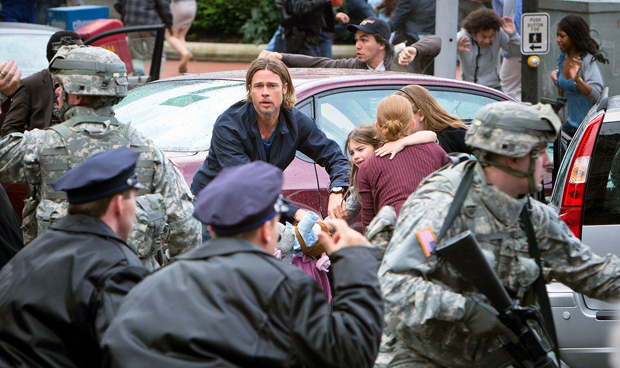 But Paramount Pictures has heavily backed the project, reportedly spending the best part of $200m to bring World War Z to the big screen. It was originally scheduled to be released in December 2012, but the studio shunted the film to its current June 2013 release date instead. Interestingly, both films that Paramount delayed from 2012 to 2013 thus far – Hansel & Gretel: Witch Hunters and G.I. Joe: Retaliation – have performed really well, to the point where sequels to both are in the works. So the delay in itself is perhaps nothing to be overly concerned over, at least on a commercial level.
World War Z, though, has challenges. This week, it was confirmed that the film had been given a PG-13 rating in the US. Talking to Empire magazine for its latest issue, director Marc Forster said he had no problem with that, and you'd have to imagine, given the money that's been lavished on the movie, that it was probably part of the deal from day one.
Forster also defended, in the same Empire piece, the loudly reported stories of reshoots. Damon Lindelof, a writer who must be getting just a little tired of painting targets on his own back, reportedly came on board last June to rewrite a good chunk of the final act, even though initial production had been completed. Forster confirmed that a new ending was crafted for the film, which took just shy of five weeks to shoot. Again, he argued that reshoots were always part of the process. He used a persian rug analogy, but we'll let him off that.
The one alarm bell for us, aside from the fact that the book really isn't a natural and logical fit for a traditional movie screenplay (and that's not us being pissy: the structure of the book doesn't seem to lend it to a film at all), is how shy the promotional material appears to be about the 'Z' part of the title. Paramount, and it's better than marketing movies than we are, has opted to push the 'World War' element very hard, and the scale of the film. It's also pushed the fact that Brad Pitt is starring, which is logical. But take a look at the trailers and posters for the film, and there's nothing remotely approaching a close-up of a zombie. Given that they're such a component part of the movie, why is Paramount trying to hide them? 
Furthermore, is a film about zombies and global war really PG-13 material? And if it is, should it be? Inevitably, that's where the debate has been this week, even appreciating that PG-13 allows you to get away with a lot more than it once did.
But are we overlooking a trump card in World War Z's corner? Notwithstanding the fact that director Marc Forster is capable of making excellent films (Quantum Of Solace aside), Brad Pitt is nobody's fool. He's not just star of this film, he's produced it and shepherded the project as well. And you'd have to imagine he's the one who initially bought into the material, and has every incentive to protect it.
Because there are terrific filmmakers at work here, and appreciating there are concerns – as we've outlined – you can't accuse Paramount, Forster and Pitt of doing things by halves here. It might not all hang together come the final cut, but you simply won't be able to accuse them of not giving it a good go.
The shroud of negativity is not an unbeatable foe for World War Z, and it's an issue we've addressed before on the site here. In the years we've been running Den Of Geek, we've seen a whole bunch of films, including the likes of Dredd, X-Men: First Class, Avatar and more, emerge from being written off in advance, to turn into something far better than people were giving them credit for.
The conclusion here is obvious, and that's to wait until the film has been seen. And if the overriding negativity does prove to be correct, then a lengthy and brutal post-mortem is almost certain. Yet there just might be more to World War Z than it's being given credit for. It's clearly not going to be a faithful recreation of the book, but then it never was. If it can capture the themes, tone and key sequences, though, then the idea of the two possible further sequels might just be an upbeat one. No matter what the internet is currently saying.
See also: World War Z – surfing a wave of internet cynicism
Follow our Twitter feed for faster news and bad jokes right here. And be our Facebook chum here.