News
Cameron Diaz Has Not Quit Acting
2014's Annie was the last time Cameron Diaz appeared in a movie.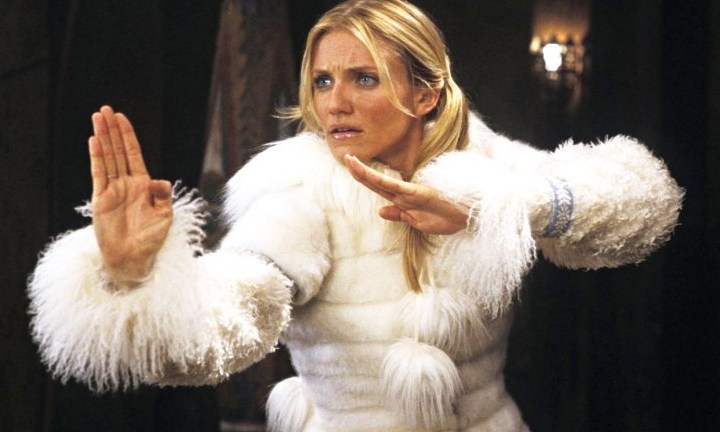 UPDATED: Selma Blair has taken to Twitter to clarify that she was joking about those comments. "Guys please, I was making a joke in an interview. CAMERON DIAZ is NOT retiring from ANYTHING. And for more breaking news: I am NOW retiring from being Cameron Diaz's spokesperson."
That's a relief.
Here's the original story…
Here's some sad news. It looks like Cameron Diaz has appeared in a movie for the last time, with the actress reported to have quit acting.
The story has come from her co-star in the movie The Sweetest Thing, Selma Blair. Speaking with Metro, Blair — currently being seen in the gleefully bonkers Mom And Dad — admitted that she had been keen to work with Diaz again, but that won't be happening.
Blair revealed, "I would have liked to do a sequel [to The Sweetest Thing], but Cameron's retired from acting. She's like, 'I'm done.'"
Blair added, "I mean, she doesn't need to make any more films. She has a pretty great life, I don't know what it would take to bring her back. She's happy." Blair later walked back her comments on Twitter, writing that Diaz "is NOT retiring from ANYTHING."
But the truth is that Diaz's last film was in 2014, where she played Miss Hannigan in the remake of Annie. And while perhaps you never say never, at the very least, it looks like that will be her last movie for a very long time.
The irony of it is that Diaz — a gifted actress who had great comedic chops while also quite capable of pulling off more serious fare as well — is one of the few actresses who approached and passed the invisible wall that Hollywood puts up for women who hit the age of 40 and most likely would not have too much trouble continuing to get roles and bring in audiences.
For now, she seems to be enjoying married life (she wed Good Charlotte guitarist Benji Madden in 2015), working on books about wellness and aging (her latest came out in 2016) and devoting herself to the causes she believes in (she turned up at the Los Angeles Women's March in January). If she's happy, as Selma Blair said, then that's all that matters — even though we miss her.