News
Call of the Wild: Harrison Ford Movie Release Date, Trailer, and News
Harrison Ford is starring in an adaptation of Jack London's Call of the Wild. And the new trailer promises old school adventure.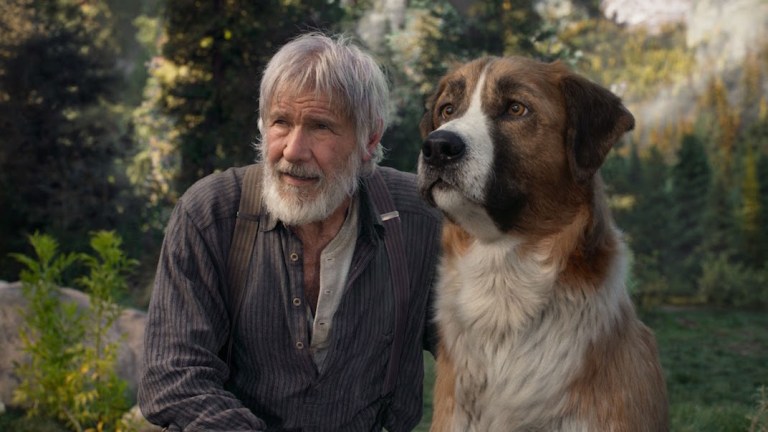 Harrison Ford often feels like he is drawn of iconography from the past. Some might even say he's drawn to The Call of the Wild. Hence why it only makes sense for him to now be in talks to star in a film literally adapting such a title from the classic Jack London story of the same name.
One of the last efforts 20th Century Fox put into production before Disney's acquisition of hte film studio, the film is a long-gestating adaptation of London's classic story about wolves, sled dogs, and the turn of the 20th century Gold Rush in Alaska and the Great White North. The film is directed by Chris Sanders, who is making his first jump into live-action after co-directing How to Train Your Dragon and The Croods for DreamWorks Animation, which used to be partnered for a time exclusively with Fox. The film is clearly a sophisticated blending of computer generated imagery and real actors, a CGI dog and real old school movie star one.
In the film, Ford will play Jack Thornton, Buck's final owner.
The Call of the Wild Release Date
Call of the Wild will premiere on Feb. 21, 2020.
The Call of the Wild Trailer
Jump into adventure with the first trailer for Call of the Wild, which looks like an honest to goodness, old-fashioned American adventure story. Opting for a lack of talking animal voices for Buck, and an emphasis on a dog's natural (if fantastic) relationship with man and nature, could just make this something special.
The Call of the Wild Story
Much like London's other popular novel about dogs, wolves, and the men who own them, White Fang, The Call of the Wild is a 1903 novel focused on a canine in the land of snow and avarice. Unlike White Fang, the protagonist Buck is not a wolf, but a poor pup stolen from his home in warm and sunny Santa Clara, California and put to work as a sled dog in the Yukon, Canada. There he is used and abused by a series of human owners, as well as other dogs, slowly becoming more feral and dominantly alpha the further from civilization he travels. In the wilderness at the height of the Klondike Gold Rush, Buck will eventually answer his call of the wild.
The Call of the Wild Cast
In addition to Harrison Ford, Call of the Wild also stars Dan Stevens (Legion), Karen Gillan (Guardians of the Galaxy), Omar Sy (Jurassic World), and Bradley Whitford (Get Out).
The Call of the Wild Poster
Answer the call of adventure…