News
Button scoops visual effects award
The Dark Knight and Doctor Who also winners in the Visual Effects Society Awards...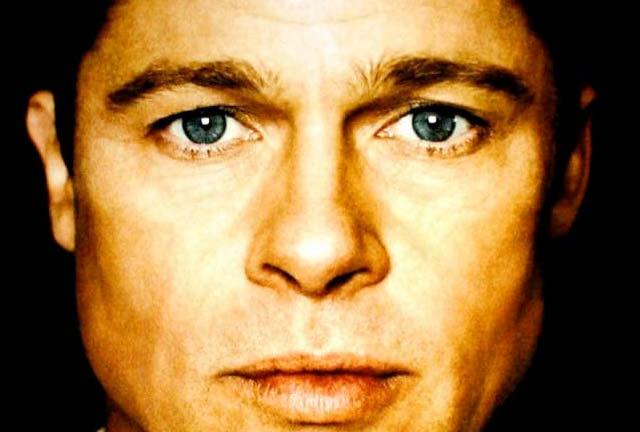 The Visual Effects Society yesterday held its annual awards ceremony for outstanding work in TV and movies, honouring David Fincher's The Curious Case Of Benjamin Button for the amazing melding of Brad Pitt's performance onto a completely different actor with an opposing body shape.
Doctor Who also got an award for the matte paintings in Steven Moffat's Silence In The Library.
The VES weren't happy to have their own awards abut the Oscars, but there wasn't much they could do about it. VES chairman Jeff Okun told Variety "We're unhappy about the date.We had booked another venue and got a call in June that we had to move. By then, the only date and the only venue available was the Century Plaza the night before the Oscars."
Outstanding Visual Effects in a Visual Effects Driven Motion PictureThe Curious Case of Benjamin ButtonEric Barba, Edson Williams, Nathan McGuinness, Lisa Beroud
Outstanding Supporting Visual Effects in a Motion PictureChangelingMichael Owens, Geoffrey Hancock, Jinnie Pak, Dennis Hoffman
Outstanding Animation in an Animated Motion PictureWall-EAndrew Stanton, Jim Morris, Lindsey Collins, Nigel Hardwidge
Outstanding Visual Effects in a Broadcast Miniseries, Movie or SpecialJohn Adams – "Join or Die"Steve Kullback, Erik Henry, Robert Stromberg, Jeff Goldman
Outstanding Visual Effects in a Broadcast SeriesBattlestar Galactica Season Four – BSG Space BattleGary Hutzel, Michael Gibson, Doug Drexler, Kyle Toucher
Outstanding Supporting Visual Effects in a Broadcast ProgramFringe – Episode 101 – PilotKevin Blank, Jay Worth, Andrew Orloff, Barbara Genicoff
Best Single Visual Effect of the YearThe Curious Case of Benjamin Button – Benjamin's SecretEric Barba, Lisa Beroud, Steve Preeg, Jonathan Litt
Outstanding Visual Effects in a CommercialBacardi – SundanceAlex Thiesen, Nikos Kalaitzidis, Jay Barton, Zsolt Krajcsik
Outstanding Visual Effects in a Special Venue ProjectU2 3D – Selected ShotsPeter Anderson, Steve Schklair, David Franks, Jeremy Nicolaides
Outstanding Real Time Visuals in a Video GameCrysis WarheadZoltan Pocza, Gabor Mogyorosi, Tamas Schlagl
Outstanding Pre-Rendered Visuals in a Video GameWorld of Warcraft – Wrath of the Lich King – Intro CinematicJeff Chamberlain, Phillip Hillenbrand
Outstanding Animated Character in a Live Action Motion PictureThe Curious Case of Benjamin Button – Benjamin ButtonSteve Preeg, Matthias Wittmann, Tom St. Amand, David McLean
Outstanding Animated Character in an Animated Motion PictureWall-E – Wall-E and Eve Truck SequenceBen Burtt, Victor Navone, Austin Lee, Jay Shuster
Outstanding Animated Character in a Live Action Broadcast Program or CommercialBrains DanceJames Sindle, Jesus Parra, Josh Fourtwells
Outstanding Effects Animation in an Animated Feature Motion PictureWall-E – Effects in Wall-EJason Johnston, Keith Klohn, Enrique Vila, Bill Watral
Outstanding Matte Paintings in a Feature Motion PictureChangeling – 1928 Downtown L.A.Romain Bayle, Abel Milanes , Allan Lee, Debora Dunphy
Outstanding Matte Paintings in a Broadcast Program or CommercialDoctor Who – Series 4 – Silence in the LibrarySimon Wickers, Charlie Bennett, Tim Barter, Arianna Lago
Outstanding Models and Miniatures in a Feature Motion PictureThe Dark Knight – Garbage Truck Crash Models and MiniaturesIan Hunter, Forest Fischer, Scott Beverly, Adam Gelbart
Outstanding Models and Miniatures in a Broadcast Program or CommercialNew Balance – AnthemIan Hunter, Jon Warren, Matt Burlingame, Raymond Moore
Outstanding Created Environment in a Feature Motion PictureThe Dark Knight – IMAX Gotham City ScapesPeter Bebb, Stuart Farley, Philippe Leprince, Andrew Lockley
Outstanding Created Environment in a Broadcast Program or CommercialJohn Adams – Join or Die – Episode 1 – The Boston HarborPaul Graff, Robert Stromberg, Adam Watkins
Outstanding Compositing in a Feature Motion PictureThe Curious Case of Benjamin Button – Benjamin Comes TogetherJanelle Croshaw, Paul Lambert, Sonja Burchard, Sarahjane Javelo
Outstanding Compositing in a Broadcast Program or CommercialJohn Adams – "Join or Die" – Episode 1 – The Boston HarborPaul Graff, Joshua LaCross, Matt Collorafice
Outstanding Special Effects in a Motion PictureThe Dark Knight – OverallChris Corbould, Peter Notley, Ian Lowe
Outstanding Effects in a Student ProjectPlastic – Transformation SequenceSandy Widyanata, Courtney Wise