News
Bumblebee: What to Expect From The Next Transformers Movie
Producer Lorenzo di Bonaventura is not giving up on the Transformers series even if The Last Knight was 'disappointing.'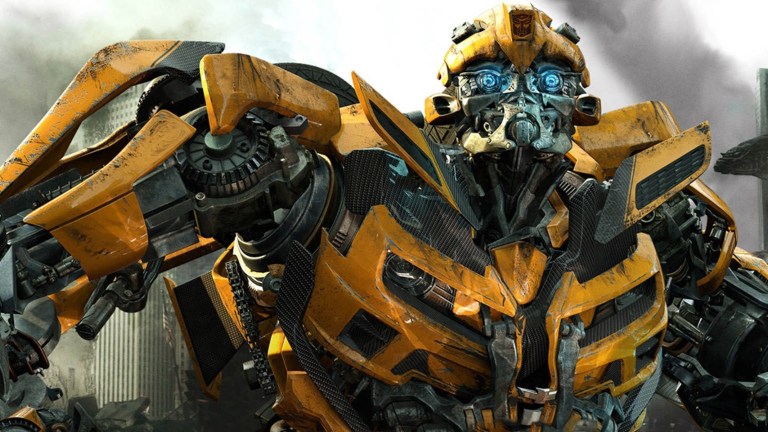 It's no secret that the fifth and latest Transformers movie, The Last Knight, has not done well at the box office. It's out of the top 10 after just five weeks and has grossed a paltry $128 million in the U.S. Although it's earned another $423 million worldwide, the film will still fall far short of the $1 billion mark that has become a staple of this series.
Transformers producer Lorenzo di Bonaventura admitted that the results were "disappointing" when Den of Geek spoke with him earlier this week at the press day for his upcoming film American Assassin, but the veteran producer also pointed to the upcoming spin-off Bumblebee as a way to give the aging franchise a fresh angle:
"We are starting to shoot a week from today. We had decided to do this well before (The Last Knight) had come out. Our feeling was that we wanted to give the audience a different experience. Bumblebee's designed to be a more intimate movie. There's many fewer Transformers in it. It's set in 1987, so it actually predates all of Michael's movies and therefore is not burdened by the history of those, 'cause it predates it. You have a certain amount of creative freedom."
Di Bonaventura delved a little more into the movie's appeal, tone and story:
"I think Bumblebee is an incredibly loved character. You pick (director) Travis Knight for a very specific reason. His movies are pretty extraordinary, Kubo and the Two Strings in particular. What we're trying to do is deliver, a love story may be too strong of a term, but it is a coming of age for Bumblebee and our lead character, Hailee Steinfeld. The two of them, their job in the movie is to support each other to get to the place where they both fully realize who they are in that moment. It's a very different kind of story. That plot is there, but it's very muted, relative to the larger Transformers movies."
As for whether he thinks there can be a sixth movie in the main Transformers series:
"Yeah, I think so. I do. Look, it was a great run. I think going forward, we learned some lessons and I think we need to change it up. I think Michael (Bay, director of all five Transformers films) would be the first one to say that. It's one of the reasons why we were trying to bring in the Arthurian myth, in fact, in (The Last Knight), to create that different sense of what that movie's about. I think we were successful in that way, but obviously not in the box office."
We're sure to hear more from the set of Bumblebee once that movie gets underway, and check back in September for more from di Bonaventura on his new film American Assassin.
Read and download the full Den of Geek SDCC Special Edition magazine here!