News
Bumblebee: Release Date, Trailer, Cast, Story and News
The Bumblebee movie looks like it might give the Transformers movies a soul.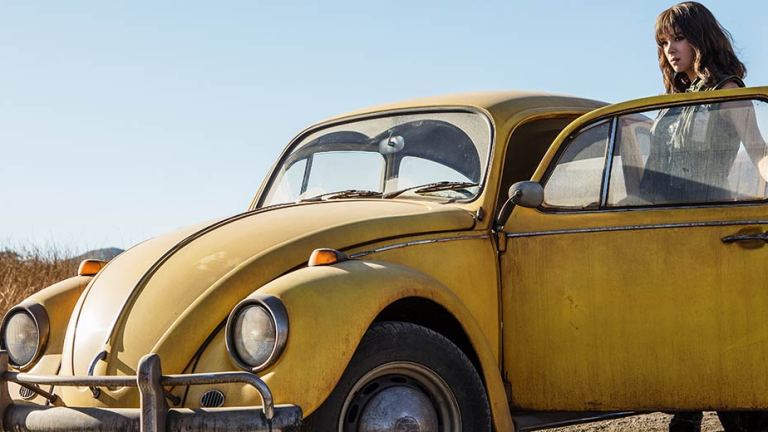 Transformers: The Last Knight may not have performed so well, but there's still Bumblebee on the horizon – the first of Paramount's live-action Transformers movies that doesn't have Michael Bay behind the camera.
Starring Hailee Steinfeld, this is an origin of sorts, since it takes place in the 1980s and deals with the discovery of Bumblebee (one of those heroic Autobots) on a Californian trash heap. And for added nostalgic appeal, Bumblebee is in his original Generation One guise of a VW Beetle, which, for anyone slightly nonplussed by the fussy designs of Bay's Transformers movies, is a welcome change of pace.
Bumblebee is the live-action debut from director Travis Knight, founder of Laika Studios and director of the charming Kubo And The Two Strings.
Bumblebee Release Date
Bumblebee is set to arrive on December 21.
Bumblebee Trailer
Check out all the Bumblebee footage that has been released so far.
Bumblebee Cast
Hailee Steinfeld is our human POV character for the movie. Dylan O'Brien is the voice of Bumblebee (yes, he'll actually talk in this one!). John Cena will play someone named Burns, "an agent of Sector 7."
further reading: The Must See Movies of 2018
Presumably some other familiar Transformers voice actors will pop up (we're looking at you Peter Cullen!).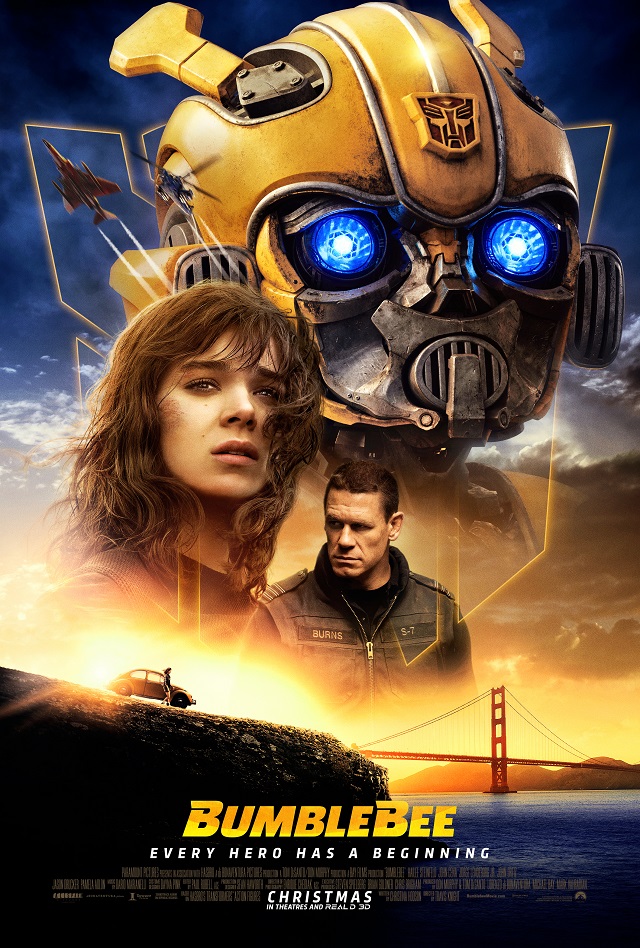 Bumblebee Story
Here's the official synopsis…
On the run in the year 1987, Bumblebee finds refuge in a junkyard in a small Californian beach town. Charlie (Hailee Steinfeld), on the cusp of turning 18 and trying to find her place in the world, discovers Bumblebee, battle-scarred and broken. When Charlie revives him, she quickly learns this is no ordinary, yellow VW bug.
But we have some more details on the movie, as well. For starters, screenwriter Christina Hodson told us how this movie took shape and why its 1980s setting is so important.
While producer Lorenzo di Bonaventura told us why this movie is so crucial to the embattled Transformers franchise.