News
Bryan Singer Receives Directorial Credit on Bohemian Rhapsody
Bryan Singer will be credited as sole director on the Freddie Mercury and Queen biopic, Bohemian Rhapsody, after being fired.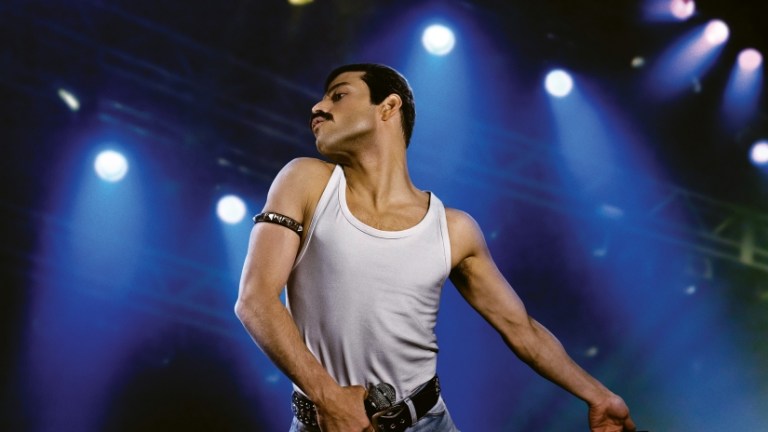 Breaking up is hard to do, especially when the falling out is occurring between a major movie studio and one of their once very reliable directors. Such is the case with Bryan Singer and 20th Century Fox, the latter of whom was forced to fire Singer from the Freddie Mercury biopic, Bohemian Rhapsody, with barely three weeks of production left. Even so, the studio confirmed that Singer will still be credited as the sole director of the movie, even after production wound up being completed by Dexter Fletcher (Eddie the Eagle).
It became one of the most public production struggles of last year when 20th Century Fox terminated Singer from Bohemian Rhapsody's production after the director failed to show up to set for at least three days in a row. The purported Singer position is the director requested a hiatus in production so as to attend the health concerns of a loved one, however rumors have since swirled that Singer exhibited erratic behavior on the set, even before going AWOL from the UK production, and had an increasingly aggravated relationship with star Rami Malek, who plays Freddie Mercury in the film.
According to a THR report with unnamed sources last year, Singer had been absent on the set 10 days before Fox halted production on the film as a precursor to the director's firing, and this came after Malek allegedly complained to Fox about Singer's unprofessionalism after missing several other days on the set, leaving cinematographer Thomas Newman to direct the film.
Still, the Director's Guild of America's rules suggest only one director can be credited for a film (unless they're a proven team), and further Fletcher is said to not want to be credited on the movie. Additionally, Fletcher only directed the final 16 days of production, with Singer (not counting the rumored other missed production dates) filming the vast majority of the movie.
Bohemian Rhapsody producer Graham King confirmed as much to Empire magazine by saying Singer is receiving and deserves the credit, as they simply needed someone to finish the movie.
"Bryan Singer is the credited director of the film… Basically, Bryan had some personal issues going on. He wanted to hiatus the movie to deal with them, and the movie had to get finished. That was what it came down to… It wasn't about reinventing the wheel. We needed someone who would have some creative freedom, but work inside a box."
further reading: Bohemian Rhapsody Review
It still marks an interesting breakup in the industry, as Singer returned triumphantly to Fox when he directed the highest grossing X-Men movie ever (at least until Deadpool came out) with X-Men: Days of Future Past. Well received both critically and by fans, that homecoming to the X-franchise led to a new first-look deal at Fox and was quickly followed with X-Men: Apocalypse. However, that fourth trip back to the mutant universe for Singer had been surrounded by rumors of Singer also missing pivotal days of production, leaving producers and and others to step in and direct scenes in the film. Notably, X-Men: Apocalypse was received much less warmly by critics and audiences.
After being fired from an ostensible passion project at Fox, which details the rise of Queen front man and rock 'n roll legend, Freddie Mercury, Singer's first-look deal was not renewed by Fox, and his production company has since vacated the studio's lot.
And still, we're hopeful for Bohemian Rhapsody, which now is scheduled for a Nov. 2 release date. The movie has a fantastic choice of leading man to embody Mercury in Mr. Robot's Rami Malek, and has a promising trailer already in circulation. With any luck, it will indeed still become a Killer Queen upon release.