News
Bryan Singer circling Battlestar Galactica movie?
Could Battlestar Galactica be heading to the big screen, with Bryan Singer on board? And just how would that work?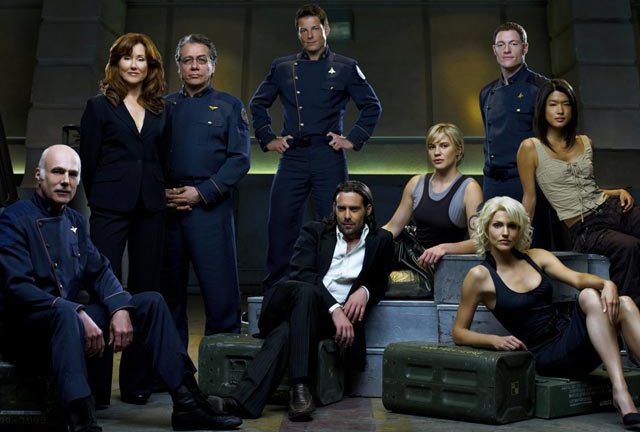 Now here's the kind of story where you might, if you share anywhere near our level of love for Battlestar Galactica, need to sit down.
With the screening of the TV movie The Plan later this year, it seems that'll be it for Ronald D Moore's amazing Battlestar Galactica adventures, save for the prequel series, Caprica, which gets going early next year. But what's this? It seems a movie version could be on the way, and reports suggest that Bryan Singer might be the man to bring it to the big screen.
It's not the first time that Singer has been involved with Battlestar Galactica. Back in 2001, it was he who was developing a new version of the show, in conjunction with Tom De Santo, that was ultimately canned in the wake of the September 11th attacks. They were but a few months away from shooting a pilot episode for the show, but it turned out not to be, and, of course, three years later in came Ronald D Moore and David Eick, and you know the story from there.
While never reaching mass audience levels of attention, the revived Battlestar Galactica nevertheless deservedly attracted an immense amount of critical acclaim and earned a solid base audience. As such, Universal Pictures did a deal earlier in the year to develop a Battlestar Galactica movie. And now, according to Hitfix.com, it seems that Bryan Singer has been approached to produce, with an eye to directing the film.
The problem to our eye, though, keen as we are to see BSG on the big screen, is that Moore's take on the property didn't really leave a lot of room to explore, that the story arc was very much complete. You'd have to assume that it'd have to involve the cast of the recent version, as opposed to starting again from scratch, but what else – short of digging up new side stories – is there actually left to explore? We're sure there are answers to that, just less sure that those answers are particularly compelling.
The other question mark is whether Ronald Moore would be involved on any level? Granted, these are all speculative questions right now, but Universal has some tough conundrums to resolve if it does ultimately decide to press the green light button.
But heck, Battlestar on the big screen? You'd better believe we'll be first in line…