News
Bring on the Little Fockers
Meet The Parents' second sequel has its release date, and its director...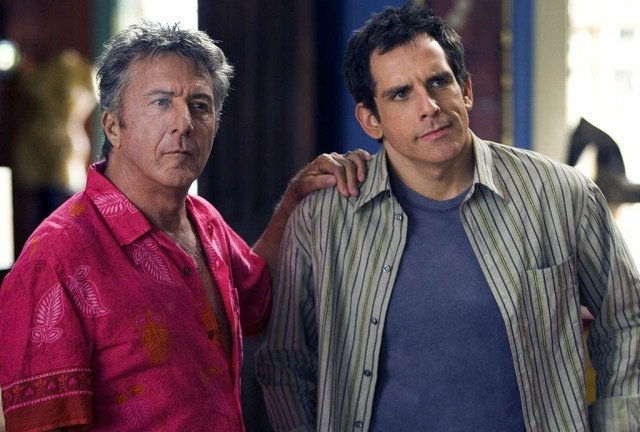 Big budget Hollywood comedy sequels haven't, for us, ever really delivered the goods (appreciating there are odd exceptions to the rule), and one of the most disappointing was the Meet The Parents follow-up, Meet The Fockers. In theory, it should have been good fun, not least with the casting of Dustin Hoffman and Barbra Streisand as Stiller's parents. Yet take out the swearing kid and the dog (and perhaps the Ben Stiller junior lookalike), and Meet The Fockers is a pretty laborious comedy, and not a very funny one.
Which makes us somewhat wary of the inevitable Little Fockers, which Universal has now given a release date to. This is the one where Stiller and his wife (played by Teri Polo) have anklebiters, which no doubt will give Polo's father, played by Robert De Niro, ample mileage to impose his will once more on them. De Niro will distrust Stiller, then in the final act, everyone will come back together and the world will be fine. That's our hardly-radical prediction.
Plotwise, of course, it's almost an irrelevance how it pans out, as the key challenge will be making the whole thing funny, and getting back to the tone of the really very good original film. Promisingly, behind the camera – given that the director of the first two films, Jay Roach, passed on the third – the reigns have been handed to Paul Weitz. Weitz co-directed, with his brother Chris, the first American Pie film, Down To Earth and the excellent About A Boy. And on his own he wrote and directed the sorely underrated In Good Company, the not very good American Dreamz, and he's now putting the finishing touches to Cirque du Freak: The Vampire's Assistant. We think he might just be a smart choice.
Little Fockers, meanwhile, will bring back De Niro and Stiller, and we suspect Hoffman and Streisand will be on board again too.
The release date to mark in your diary is July 30th 2010. Here's hoping this one works out a little better…