News
Brimstone Trailer: Dakota Fanning Stars in Western Thriller
Dakota Fanning, Guy Pearce, and Kit Harrington star in this western thriller from Dutch director Martin Koolhoven.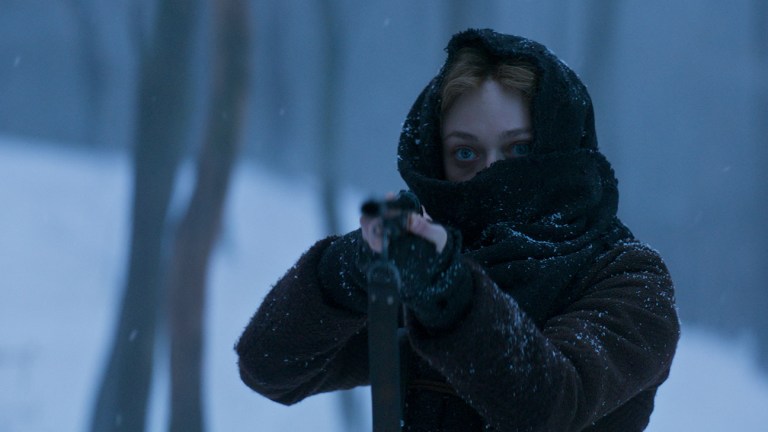 Looking to get a Westworldfix featuring the cast of Game of Thrones?Look no further than western thriller Brimstone,which — in addition to Dakota Fanning, Guy Pearce, and Emilia Jones — has GoTalums Kit Harrington (Jon Snow) and Carice van Houten (Melisandre) in starring roles.
The western thriller is directed and written by Dutch filmmaker Martin Koolhoven, his first internationally-financed English-language production, and looks gorgeous, not to mention tense and disturbing. Reviews coming out of the film festivals where it has screened have been mostly positive, though some have criticized the level of violence in the film, which reportedly, by some accounts (like this Variety review), borders on the sadistic.
What Brimstoneabout exactly? Set in the 19th century, it stars Fanning as Liz, a frontier wife and mother who is hunted down by Pearce's vengeful Reverend. Throw in some cut-out tongues, incest as a major theme, and plenty of 19th-century grimness, and you've got Brimstone.
Oh yeah, and Jon Snow is a gunslinger. Or, as the official synopsis puts it:
Wrongly accused of a crime she didn't commit, a frontier woman-turned-fugitive (Fanning) is hunted by a vengeful preacher (Pearce) in the menacing inferno of the old American West.
Brimstonepremiered at the Venice International Film Festival last year and has already opened in the Netherlands. It will hit American theaters and VOD on March 10th.
And here's a poster for the flick…