News
Bright More for Fans Than Critics, Argues Joel Edgerton
Joel Edgerton has been chatting about the critical backlash against Netflix's Bright...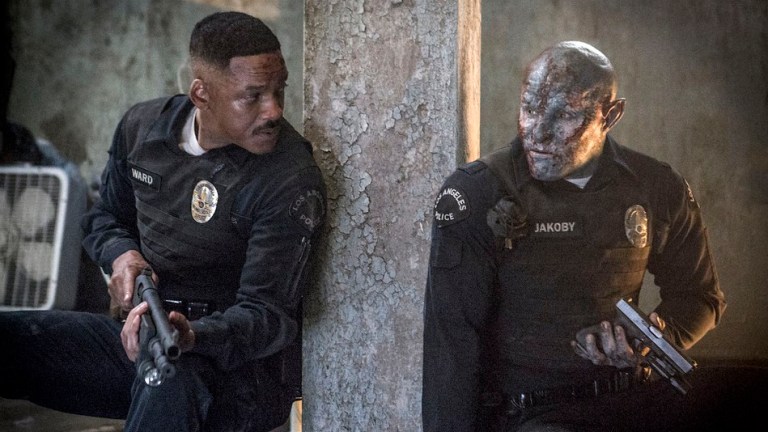 Netflix's Christmas blockbuster movie was Bright, that starred Will Smith and Joel Edgerton, and was directed by Suicide Squad helmer David Ayer. The film cost something in the neighborhood of $100 million to make, and Netflix declared it a roaring success, revealing that some 11 million people watched it on the weekend it was first made available on the service. It quickly ordered Bright 2, although dropped Max Landis as the writer of the sequel.
It didn't have as much luck with movie critics, though, who slammed the film. It earned quite savage reviews, but still seemed to find its audience.
Edgerton is currently on the press tour for the incoming Red Sparrow, and he's been talking about the negative critical reaction to the film. And he reckons there may have been a slight agenda underpinning it.
"According to [Netflix], the numbers were there," he said (via Collider). "And I think that would be supported by the wild discrepancy between the audience score and the Rotten Tomatoes aggregate score, it's almost the inverse of Star Wars [The Last Jedi]. You've got critics at 93 or 92%, and the audience gave it a 50-something, and you get to Bright, which is sort of slammed by critics, but it has a 90% audience score."
That's some interesting math.
"I think there was a little bit of extra critical hate towards it because it's changing the landscape of the movie business," Edgerton said, referring to the fact that such a big movie bypasses cinemas and went straight to the Netflix streaming service. "But I think Bright is maybe a movie that needs to be reviewed by public opinion rather than viewed through the highbrow prism of film criticism."
Edgerton has signed up for the aforementioned sequel, which is expected to move into production over the next year or so. While we've got you, if you've not done so, check out Edgerton's superb directorial debut, the thriller The Gift. His second film as director, Boy Erased, is now in post-production.