News
Brie Larson Wants More Diversity in Film Criticism Than Just "White Dudes"
Brie Larson talks about the need for more film critics who are women and people of color in the predominantly white and male industry.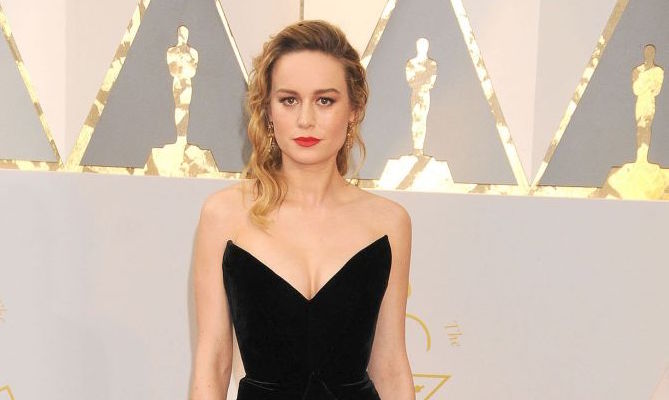 Film criticism has been a part of the movie industry from almost the very beginning. And perhaps no one made the need for appraisal of "pop art" more clear than Pauline Kael, The New Yorker's film critic for nearly 30 years, and a woman with one of the most influential legacies of her profession. Even so, her status as a female reviewer remains an exception in film criticism, not a rule. Which is something Brie Larson, the Oscar winner of Room, takes exception with unto itself.
The future Captain Marvel star took the podium at the Women in Film Crystal + Lucy Awards in Los Angeles Wednesday night and did not mince words about the need of expanding film criticism from being mainly the province of "white dudes."
"I don't need a 40-year-old white dude to tell me what didn't work about A Wrinkle in Time," Larson said at the event. "It wasn't made for him. I want to know what it means to women of color, biracial women, to teen women of color, to teens that are biracial."
Larson's speech comes after a rather eyebrow raising statement released earlier this week by the University of California's Annenberg Inclusivity Initiative, which detailed that out of the 19,559 reviews aggregated in 2017 for what became that year's 100 highest grossing movies, only 18.1 percent of the analyses were penned by women. Further only 4.1 percent were written by women of color. Meanwhile 63.9 percent of the reviews were by white men and a full 77.8 percent were written exclusively by men.
"Am I saying I hate white dudes? No, I am not," Larson continued. "What I am saying is if you make a movie that is a love letter to women of color, there is an insanely low chance a woman of color will have a chance to see your movie and review your movie."
Larson went on to note that the talent is out there when over 40 percent of journalism school undergraduates are women and a full 22 percent are people of color. However, she laments the opportunities to cultivate these voices remains difficult, hence her support of the Toronto International Film Festival and Sundance beginning to reserve at least 20 percent of top level press credentials to underrepresented voices.
"Reviews change lives," Larson acknowledges. How films are received by press at festivals like TIFF and Sundance can decide if a film has momentum during awards season—such as Larson's Room which went from being a tiny independent prior to TIFF and Telluride to becoming an unexpected Oscar contender, being nominated for Best Picture and winning Best Actress for Larson.
"If you are in this room or you know someone who is a gatekeeper, please make sure that these invites and credentials find their way to more underrepresented journalists and critics—many of whom are freelancers," Larson said.
Above is some of Larson's comments.