News
Brie Larson to Play First Woman Presidential Nominee Victoria Woodhull
Victoria Woodhull ran for president when she couldn't even vote. She was also a Spiritualist with a capital S.
Brie Larson will star as the first female candidate for the presidency of the United States, in Victoria Woodhull, a film for Amazon.
The screenplay will be written by Ben Kopit, who wrote Warner Bros' upcoming film Libertine, which will be directed by Brett Ratner.  Larson will produce the film alongside Whalerock Industries' Lloyd Braun and Andrew Mittman will produce alongside the actress. Woodward will executive produce.
Larson, who won both an Academy Award and a Golden Globe for her work in Room (2015), can currently be seen Kong: Skull Island, which co-stars Tom Hiddleston, for in Warner Bros, and The Glass Castle, directed by Destin Daniel Cretton. She is also featured in Free Fire, directed by Ben Wheatley, which will hit theaters in April. Larson will star in the title role in Marvel and Disney's Captain Marvel, which should hit theaters in 2019.
Victoria Woodhill was an activist for women's rights, labor reforms and the then-nascent concept of free love. she was the first woman to operate a brokerage firm on Wall Street and one of the first women to found a newspaper, Woodhull & Claflin's Weekly.
Woodhull ran for President of the United States for the Equal Rights Party in 1872, a half century before the 19th amendment gave women the right to vote in 1920. She ran even though she was under 35, the constitutionally mandated age of eligibility, and in spite of an obscenity arrest for publishing story on an adulterous affair between minister Henry Ward Beecher and Elizabeth Tilton.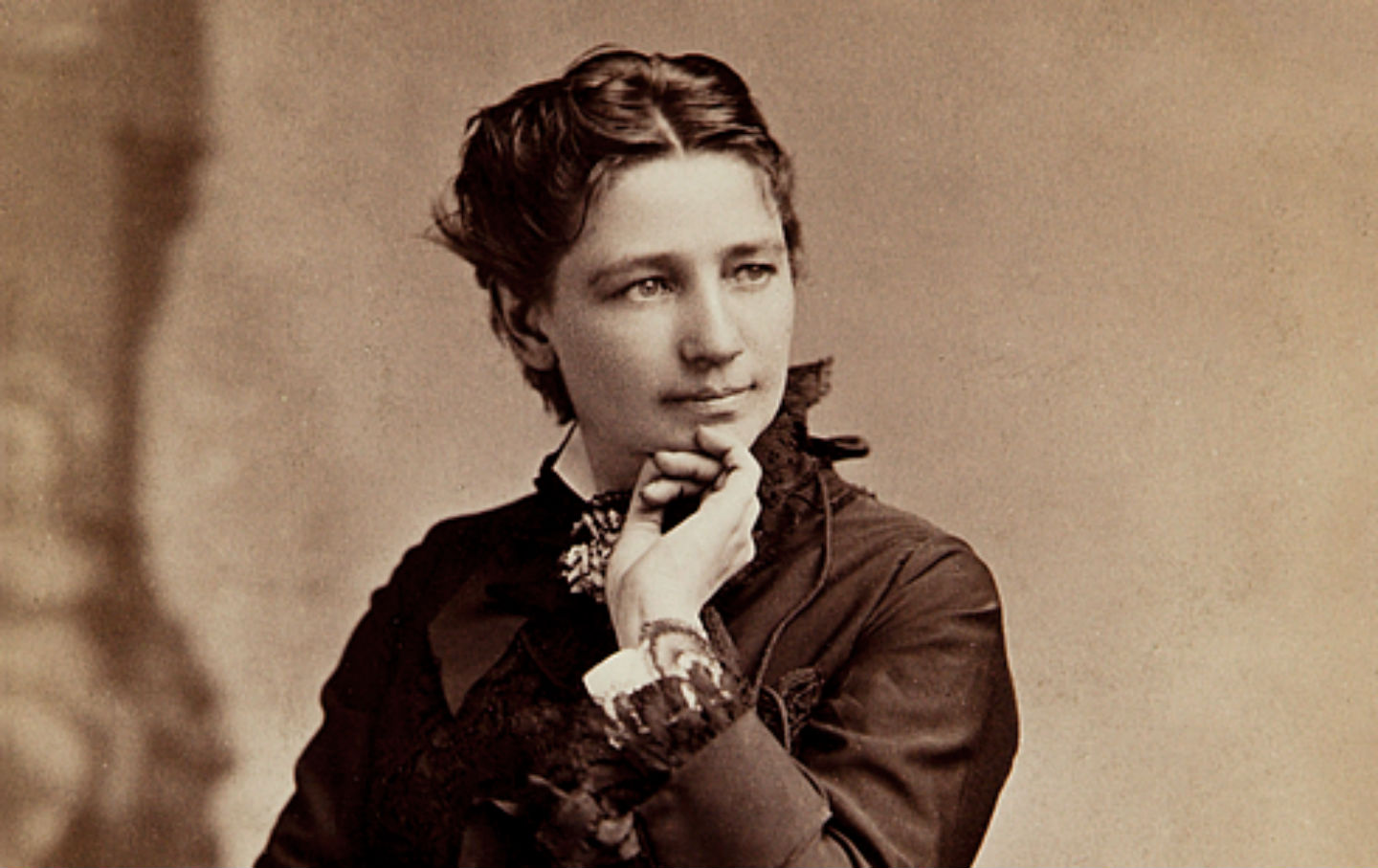 Woodhull was born in rural Ohio with the gift of healing and the ability to talk with the dead. Woodhull began her public career as a traveling clairvoyant and alternative healer: telling fortunes, contacting spirits, giving massages and selling potions. She was a successful medical clairvoyant in the Civil war, but her partner and sister Tennessee Claflin was indicted for manslaughter after one of her patients died.
Woodhull was a magnetic healer before she joined the spiritualist movement in the 1870s. Spiritualists first popularized the idea that the dead could communicate with the living, and coined the phrase "spirit guides." Spiritualism has no specific canon or organization and most of its members were politically progressively, supporting the abolition of slavery, women's suffrage and women's rights.
SOURCE: VARIETY