News
Brie Larson Teams with Charlie Kaufman for New Netflix Movie
Oscar winner and Captain Marvel, Brie Larson, is joining auteur Charlie Kaufman for a Netflix original movie.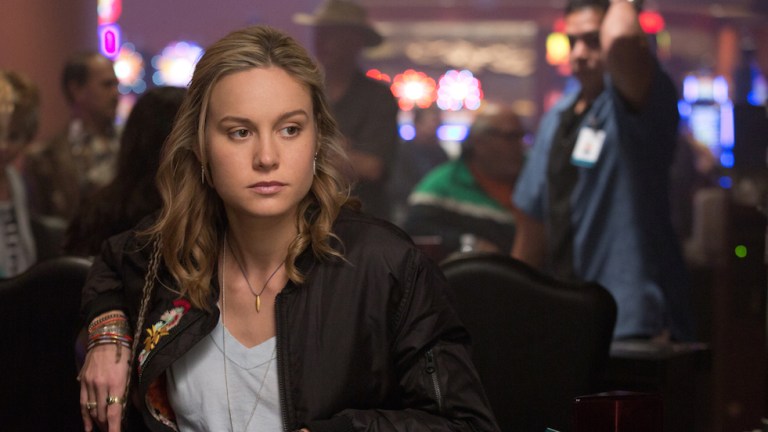 With Netflix on the eve of changing the way we discuss awards season with their campaign for Roma, Alfonso Cuarón's new epic that has already begun its domination of critics group awards ahead of its December release, the streaming giant looks poised to continue the trend beyond 2018. Thus enters new information late Monday evening that Brie Larson, the recent Oscar winner and soon-to-be Marvel superhero, has signed on to star in Charlie Kaufman's new Netflix original film, I'm Thinking of Ending Things.
The news comes out of Deadline, which reports Larson is finalizing the deal to star in the Netflix picture from the idiosyncratic filmmaker just hours before the latest trailer of her as Captain Marvel debuts. Kaufman is of course the appeal of the project, having written some of the most original screenplays of the last 20 years, including Being John Malkovich, Eternal Sunshine of the Spotless Mind, and Adaptation. However, the fact that Larson at the height of her career following an Oscar win for the innovative Room (which she is following up with a Marvel Studios contract sure to keep her as a sought after blockbuster talent for many years to come) would sign on to a Netflix film is incredibly intriguing, not unlike Martin Scorsese and Robert De Niro's next film also being a Netflix release.
I'm Thinking of Ending Things is based on an Iain Reid 2016 novel of the same name in which a man named Jake is on a deflating road trip with his girlfriend (Larson) to meet their parents at a secluded farmhouse. But if this sounds horror- adjacent, the rest of the logline promises something definitely off the beaten path for Kaufman: "When Jake makes an unexpected detour leaving her stranded, a twisted mix of palpable tension, psychological frailty and sheer terror ensues."
The film's title refers to Larson wishing to end things with Jake, but one wonders if there is not a secondary meaning given where the plot seems to be going. However, we imagine it is nothing so pedestrian as an actual thriller given that Kaufman skewered the genre fairly well with his movie-within-a-movie in Adaptation.
I'm Thinking of Ending Things will be the third feature film from Kaufman after having previously directed Synecdoche, New York and the stop-motion animated film, Anomalisa.
Between Caurón, Scorsese, and Kaufman now making the jump to the small screen, the times are clearly a-changin', which we considered while evaluating another Netflix project, Maniac, a limited Netflix series that starred Jonah Hill and Emma Stone, the latter also fresh off an Oscar win.
David Crow is the Film Section Editor at Den of Geek. He's also a member of the Online Film Critics Society. Read more of his work here. You can follow him on Twitter @DCrowsNest.