News
Breaking Bad Movie Coming From Vince Gilligan
A two-hour feature set in the Breaking Bad universe is said to be in the works from series creator Vince Gilligan.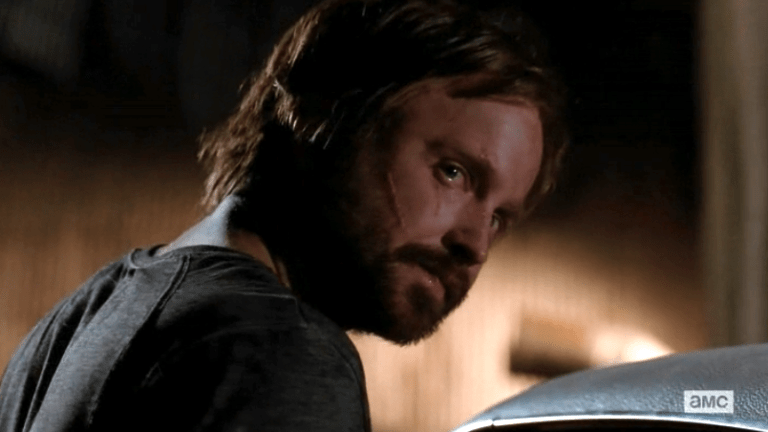 Though Walter White may be gone, Breaking Bad refuses to die. The Hollywood Reporter has word that series creator Vince Gilligan will revisit the world of Breaking Bad and Better Call Saul once again, this time in the form of a two-hour movie.
Whether the movie is released theatrically or is made for TV, and whether it will feature Bryan Cranston's White or Aaron Paul's Jesse Pinkman, who remained alive at the end of Breaking Bad, has yet to be announced, but one thing is for certain: Gilligan isn't done with the ABQ yet.
The project, which has been in production under the fake working title Greenbrier, is said to be written and executive produced by Gilligan, with a possibility of him assuming directing duties. If not, a frequent collaborator like Michelle MacLaren could be tapped. Rumor has it that the script focuses on "the escape of a kidnapped man and his quest for freedom" which sounds like it could only be centered on Paul's Pinkman, but let's wait for confirmation before completely freaking out.
Of course, the Breaking Bad universe has continued to live on through the excellent prequel Better Call Saul, showing the beginnings of several notable characters from the parent series with glimpses into the post-Breaking Bad timeline, but those are brief scenes centered on the lonely, suburban life in hiding of Jimmy McGill, aka Saul Goodman. A substantial two-hour movie could widen the scope and deal with the fallout of Walt's violent end and Jesse's life on the run.
Breaking Bad and Better Call Saul executive producers Mark Johnson and Melissa Bernstein are attached to the new film as well, and production is believed to be starting as soon as this month in New Mexico, as confirmed by the New Mexico Film Office. The film will be the first project that is a part of Gilligan's new three-year overall deal, which was signed with Sony TV in July.
With Better Call Saul going strong (a fifth season has been confirmed, set for 2019), a separate project in the Breaking Bad universe was a totally unexpected idea, but an absolutely welcome one nonetheless. Revisiting the well too many times could prove to be dangerous, but Better Call Saul has proven, there are plenty of stories left to tell in this world.
We'll have more details on "Greenbrier" as things get cooking.
Nick Harley is a tortured Cleveland sports fan, thinks Douglas Sirk would have made a killer Batman movie, Spider-Man should be a big-budget HBO series, and Wes Anderson and Paul Thomas Anderson should direct a script written by one another. For more thoughts like these, read Nick's work here at Den of Geek or follow him on Twitter.