News
Brawl in Cell Block 99 Trailer and Release Date: Vince Vaughn Plays Tough Family Man With a Moral Compass
True Detective's Vince Vaughn goes bare knuckles against captivity in Bone Tomahawk director S. Craig Zahler's Brawl in Cell Block 99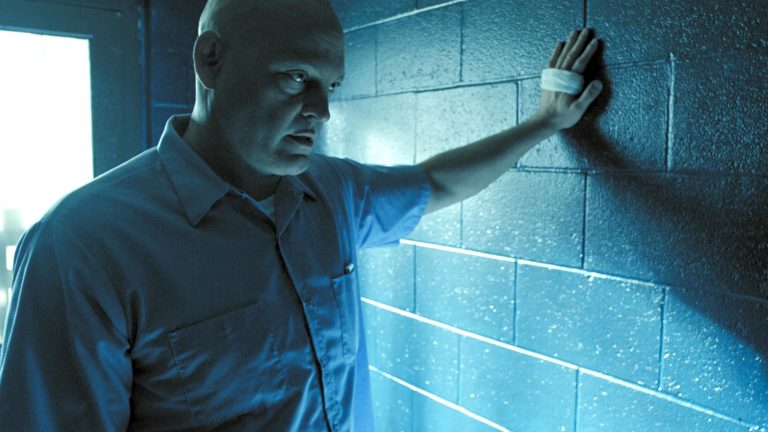 Vince Vaughn, who broke from the romantic comedy work of the bulk of his career with his turn as the gangster on HBO's True Detective season two, is a man of principles, according to the trailer for the upcoming action thriller Brawl in Cell Block 99. The film was written and directed by S. Craig Zahler.
Vaughn plays Bradley Thomas, a man who "knows the difference between right and wrong" and has a "moral compass." The first Brawl in Cell Block 99 trailer shows him as a patriot.
PLOT
"Former boxer (Vaughn) whose life is crumbling: he loses his job as an auto mechanic and his troubled marriage is about to expire," according to the synopsis.
"At this crossroads in his life, he feels that he has no better option than to work for an old buddy as a drug courier. This vocation improves his situation until the day he finds himself in a gunfight between a group of police officers and his own ruthless allies. When the smoke clears, the man finds himself in prison in a no-win situation as his enemies force him to commit acts of violence that turn the place into a savage battleground."
Brawl in Cell Block 99, which may have been inspired by Don Siegel's Riot in Cell Block 11, is being produced by XYZ Films and Caliber Media.
Zahler made his directorial debut with the cannibal Western Bone Tomahawk, which stars Kurt Russell and Richard Jenkins. Vaughn recently wrapped production on Mel Gibson's Hacksaw Ridge.
TRAILER
The first Brawl in Cell Block 99 trailer shows Bradley Thomas as a tough family man. It promises some pretty gritty action and looks like it was really hard on Vaughn's knuckles. Fancy cars are not safe. You xan watch it here:
CAST
Vince Vaughn plays Bradley Thomas. Jennifer Carpenter plays his wife Lauren Thomas. Don Johnson, best known for his roles in Miami Vice and A Boy and His Dog, plays Warden Tuggs. The film also stars Udo Kier as Placid Man, Marc Blucas as Gil, Tom Guiry as Wilson, Dan Amboyer as Longman, Fred Melamed as Mr. Irving and Rob Morgan as Jeremy.
RELEASE DATE
Brawl in Cell Block 99O wil debut as an official Selection of 2017 Venice Film Festival, Toronto International Film Festival and Fantastic Fest. It hits theaters on October 6.