News
Braven Trailer Shows Jason Momoa Trying to Survive Home Invasion
Jason Momoa is Joe Braven, a logging badass who is going to have to defend his family in a snowy wilderness one set-piece at a time.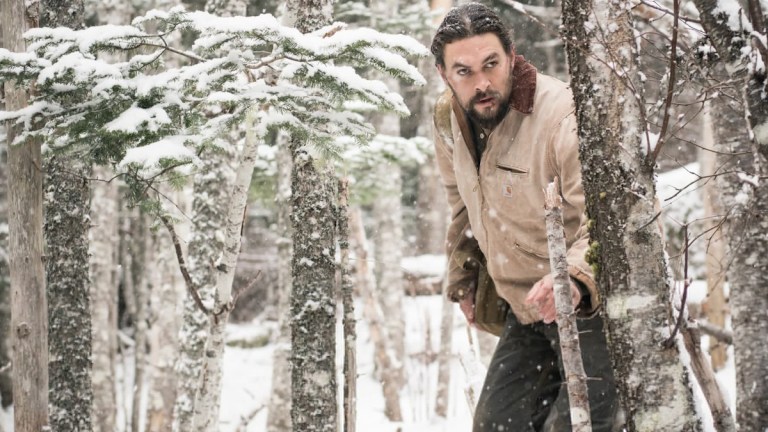 Old school action movies about big muscles and bigger guns are an increasing rarity these days—perhaps for the better in at least the latter's case. Still, there is something about a big movie star doing monstrous things with nary a CG special effect in sight. Thus enter Braven, a new action-thriller with Jason Momoa that attempts to return to the dread of a man trying to save his family by staring down some bad men outside his cabin. Is this a wee bit Straw Dogs? Sure. Just as much as it's Home Alone with Aquaman too. And that doesn't necessarily sound like a bad thing.
In the new trailer, Jason Momoa plays a logger named Joe Braven—because why not?—who is staying with his father Linden (Stephen Lang) and daughter Charlotte (Sasha Rossof) when no good crooks come looking for some money. After a heist or some other criminal shenanigan went wrong, the big bad (played by the ever underrated Garret Dillahunt) had some men stash a whole lot of cash in the Braven cabin in the woods. And now during the dead of winter, three generations of Braven family members must defend it from Dillahunt and a whole lot of dead meat.
This will mark prolific stunt coordinator Lin Oeding's directorial debut.
Braven will be in theaters and on demand on Feb. 2, 2018. Be ready to fight or make flight.