News
Bram Stoker's Dracula Comes to 4K for 25th Anniversary
In time for its anniversary, the Francis Ford Coppola horror classic Bram Stoker's Dracula is getting a 4K release in all its lurid glory.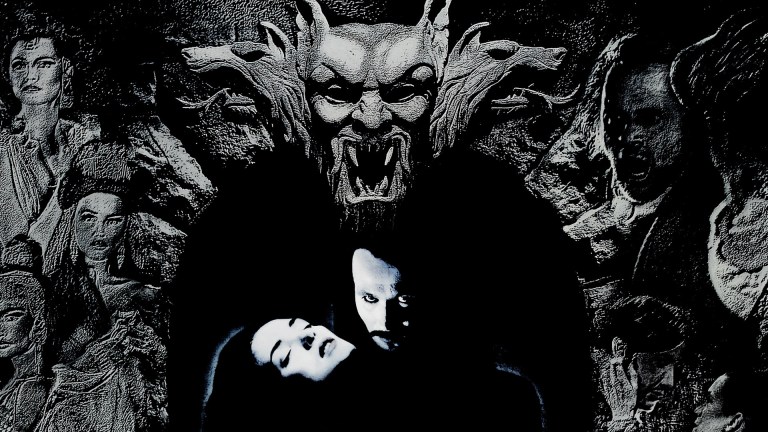 The children of the night, what sweet music they make! And now in 4K resolution at that! Indeed, Francis Ford Coppola's hypnotic fever dream, Bram Stoker's Dracula, can be called many things: trippy, erotic, camp-creepy. Just maybe not actually Bram Stoker's. Be that as it may, a quarter-century later the picture stands as a bonafide horror classic, mirroring what really would be a Victorian male's worst nightmare with gorgeous sensory overload. Decadence has never looked so beguiling as when draped in those costumes, in that cinematography, to that score, and in this level of lasciviousness.
To mark the 25th anniversary of the movie, Sony Pictures Home Entertainment is releasing Bram Stoker's Dracula in 4K Ultra HD for home release. Audiences will get their chances to sink their teeth into the vaudevillian effects with higher clarity than ever before.
The film of course tells the story of a Transylvanian prince (Gary Oldman) who goes by the title of Count Dracula when he heads to 1897 London. At first, it is merely a trip of survival and blood thirsty conquer. But soon he discovers his solicitor Jonathan Harker (Keanu Reeves) has a fiancée named Mina Murray (Winona Ryder), who in turn looks exactly like his long dead wife. Although to nab her, he'll have to first cut a trail through her best friend Lucy Westenra (Sadie Frost) and the cunning vampire hunter Professor Abraham Van Helsing (Anthony Hopkins). The movie also stars Cary Elwes, Richard E. Grant, Bill Campbell, a very young Monica Bellucci, and Tom Waits as Renfield.
The special features on the presentation include:
· Reflections in Blood:  Francis Ford Coppola and Bram Stoker's Dracula
· Practical Magicians:  A Collaboration Between Father and Son
· Deleted Scenes
· 4 Legacy Featurettes
· Audio Commentary & Film Introduction by Director Francis Ford Coppola
· 1993 Audio Commentary with Francis Ford Coppola, Roman Coppola and Greg Cannom
Plus, it has the best poster for the film on its cover. Finally. You can drink it all in yourself when it is released on Oct. 3.