News
Bradley Cooper to Direct and Star in Leonard Bernstein Biopic
Acclaimed composer and conductor Leonard Bernstein is getting his historical due.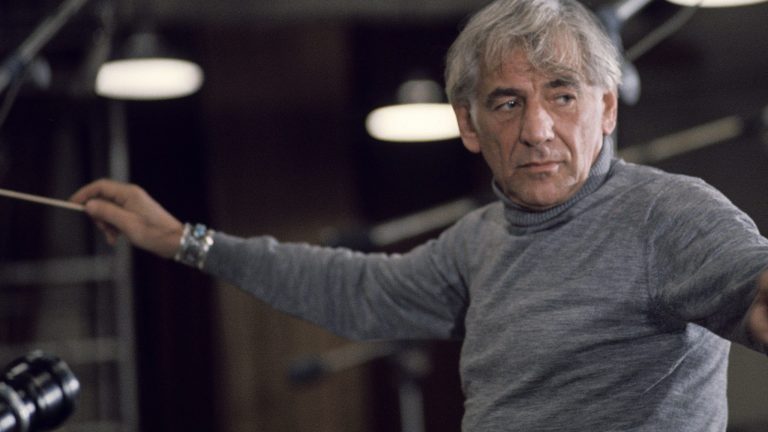 Bradley Cooper, who has been nominated for three Oscars and a Tony Award and who will star in the upcoming remake of the classic Hollywood story A Star is Born, is taking on an Academy winning born star, Leonard Bernstein, according to Variety.
Cooper will co-write the film with Josh Singer, who won an Academy Award for Spotlight and co-wrote The Post. The film is being produced by Paramount, Cooper through his Joint Effort banner, Steven Spielberg's Amblin, and Martin Scorsese, along with Fred Berner, Amy Durning, Kristie Macosko Krieger,.
Today, Cohen best known for the scores he composed for the films West Side Story and On the Waterfront, but he was only 25 years old when he was named Assistant Conductor for the New York Philharmonic. He went on to be its music director for over 10 years. Cohen was the 1950s answer to George Gershwin, bridged the worlds of classical music with popular music in the musicals West Side Story, On the Town, the 1950 musical Peter Pan, and the comic opera Candide. Bernstein died in 1990, soon after announcing his retirement. Music was the world to him.
Cooper's Bernstein movie announcement comes a few bars after it came out that Jake Gyllenhaal would star as the Bernstein in The American, which will be directed by True Detective director Cary Fukunaga. It will be written by written by Michael Mitnick, financed by Bron Studios, and plans to start shooting this fall.
There is no expected release date announced for the upcoming Bernstein film, which recently got a secret staged read thrown by Spielberg.