News
Box office report: The Dark Knight Smokes Pineapple Express
New kids on the block are still finding The Dark Knight very territorial at the US box-office...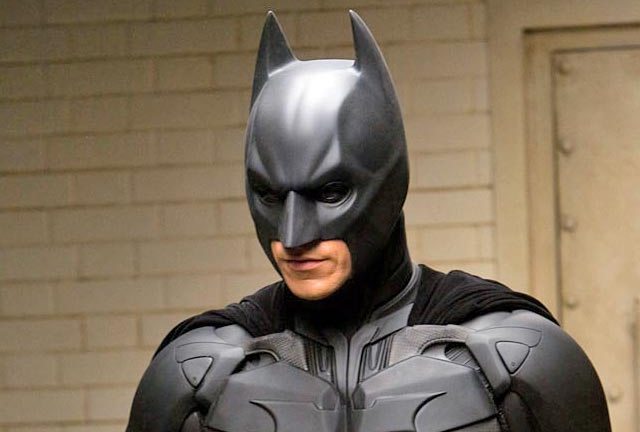 One of these weeks, The Dark Knight will not be the #1 movie at the American box office. Unfortunately for Pineapple Express, this is not that week. Fighting off its second strong challenger in as many weeks, The Dark Knight has fallen from its lofty $158 million dollar weekends but continues to outperform the competition, scoring $26.1 million bucks in comparison to second-place Pineapple Express's $23.2 million (nothing to sneeze at for a $27 million dollar budgeted stoner comedy).
Last week's challenger, The Mummy: Tomb of the Dragon Emperor, sees its box office plunge from last week's $40 million to a weak $16.49 million this weekend. While it is a pretty steep fall, the movie did cross the $200 million dollar barrier worldwide this weekend, which means that plans for a fourth Mummy movie are already in motion. Good for presumptive franchise heir Luke Ford.
The Dark Knight has been the leading film at the box office for a month now. While it is slowing down, I haven't seem a film string together this many strong weekends since the execrable Titanic. Its $700 million dollar worldwide gross is second all time, and it is third at the American box office all-time, with $441 million. It will pass Star Wars: A New Hope's $460 million this week. I don't see it matching ET's epic 16 weekends at number one, but this has been a hell of a ride for Christopher Nolan and company.
Sisterhood of the Traveling Pants 2 also debuted this weekend, with a respectable fourth place bow. The pockets of those Traveling Pants were stuffed with $10.6 million dollars. I haven't seen the first one, have no interest in seeing the second one, but I will make the observation that those pants have been on more women than Charlie Sheen. Fellow chick flick Mamma Mia! continues its surprisingly strong run, landing in sixth place with $8.2 million.
The fifth place film this weekend was Will Ferrell's Step Brothers ($9 million), which has shrugged off the negative reviews and performed strongly in spite of competing with The Dark Knight and The Mummy for teen male viewers. Having passed $81 million dollars this week, the film stands a pretty good chance of passing $100 million in the States before all is said and done. Speaking of male-centric movies, Hancock continues to hang around in spite of all the competition, with an eighth-place $3.3 million dollars last weekend. Box office superstar Will Smith's latest film has picked up a stunning $553 million dollars worldwide. I still haven't seen it, but perhaps there's a Hancock 2 waiting in the wings.
In kid movie news, Brendan Fraser's Journey to the Center of the Earth continues to perform well, hanging in for a seventh place finish this weekend. Picking up an additional $4.8 million dollars at the box office, the film crossed $80 million dollars domestically and looks to have been a pretty decent hit (as does The Mummy 3). Good for Brendan Fraser. Fellow kid movie, the animated Wall-E, hangs onto ninth place with $3.14 million dollars. In the struggle for top cartoon of the summer, Wall-E looks to finally pass Kung Fu Panda's $211 million dollars this week. (While Kung Fu Panda is still in theaters, its grosses have slowed down to the point where Wall-E should pass it with ease.)
The odd movie out this summer as been Kevin Costner's Swing Vote (tenth place, $3.125 million). Something of a political family comedy with elements of personal redemption, there are no explosions, no singing animals, and nothing that generally distinguishes a summer movie from, say, a February release. Not that I think Swing Vote would've managed more money in February, but it certainly could have gotten a little more attention in the dead season than it would get in August.
Speaking of big weekends, next one should be a huge one. The Dark Knight should finally be upended, either by the long-awaited (and hilarious-looking) Tropic Thunder or George Lucas's latest dip into the Star Wars universe, the animated Star Wars: The Clone Wars. Even though it lacks most of the Star Wars stars (No Hayden Christiansen, no Natalie Portman, no Frank Oz, no George Lucas writing or directing, and no John Williams score), it's STILL a Star Wars project, with Christopher Lee, Samuel L. Jackson, and Anthony Daniels attached. Even though it is meant just to whet audience appetites for the Clone Wars animated TV series, it'll draw money (if only just from yours truly).
Also stepping out is the latest from horror shockmeister Alexandre Aja, Mirrors. If you miss 24, here's your chance to see Kiefer Sutherland brooding, chasing, and carrying guns in the movie I've been mockingly discussing amongst friends as 25. Everyone loves Western remakes of Asian horror films, and Alexandre Aja loves remakes, so this should be as painful for horror purists as rolling around in a pit of broken mirror glass.