News
Boss Level: Release Date and Details for Mel Gibson Actioner
Boss Level puts an action/sci-fi spin on the Groundhog Day premise, starring Frank Grillo, Naomi Watts and Mel Gibson.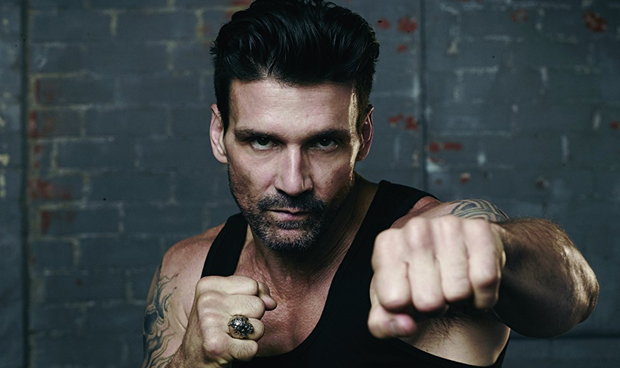 Boss Level seems to be continuing the tradition its started when, last year, it teamed with Universal for Happy Death Day, successfully retrofitting the ever-growing subgenre of Groundhog Day-adjacent films to the slasher movie form. This particular time-loop thriller, written and directed by Joe Carnahan, delves into the action genre, starring Frank Grillo, Naomi Watts, Mel Gibson and Annabelle Wallis.
Grillo co-stars in Boss Level as a retired special forces operative, named Roy Pulver, who finds himself trapped in a never-ending loop that constantly results in his death. Gibson will play Col. Clive Ventor.
Boss Level Release Date
Boss Level is scheduled to premiere on August 16.
Boss Level Cast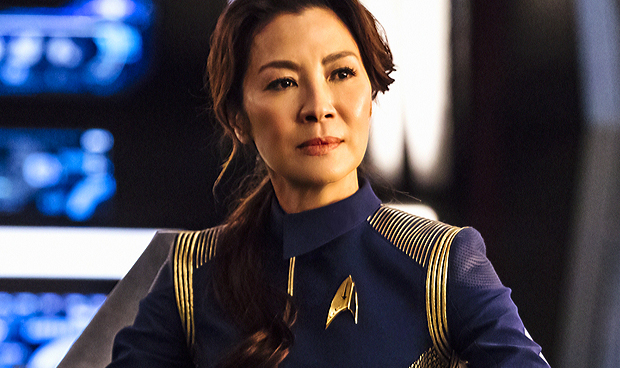 Michelle Yeoh joins the Boss Level cast for an unspecified supporting role, reported Variety. The Malaysia-born actress, is, of course, an action film veteran, having appeared in myriad Chinese action movies and high-profile international releases, notably director Ang Lee's Oscar-winning Crouching Tiger, Hidden Dragon and as a Bond Girl in Tomorrow Never Dies. However, sci-fi genre fans have been enjoying her (universe-crossing) role as Philippa Georgiou in the CBS All-Access series, Star Trek: Discovery, from which she will star in a spinoff series. She's also set to appear in the Avatar sequels and female-fronted action film, Gunpowder Milkshake.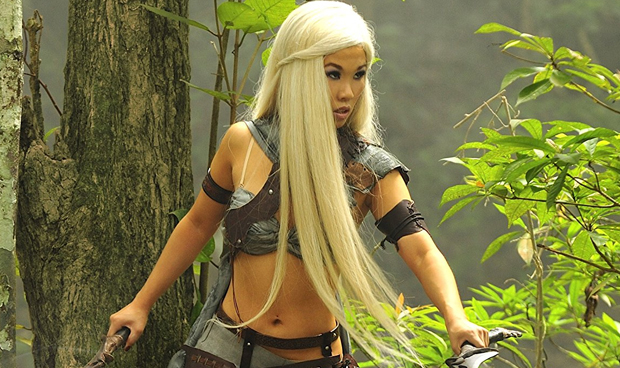 Selina Lo, however, has nabbed an even bigger part in the picture to play what the report calls "a major role" opposite star Frank Grillo. The British-Chinese actress has carved out a career in the action genre, both in China and the U.S., notably in recent action films such as Haphazard, Breakout and Time Rush, as well as a key role in 2012's straight-to-DVD sequel, The Scorpion King 3: Battle for Redemption, which continued the story kicked off by Dwayne Johnson's early acting role in The Mummy Returns and the character's eponymous spinoff movie – sans Johnson, obviously.
Rob Gronkowski, New England Patriots tight end and all-around sports celebrity, has joined the cast of Boss Level, according to The Tracking Board. While the details of Gronkowski's character were not revealed, this plunge into the action film genre apparently came after the advice of megastars like Dwayne Johnson and Sylvester Stallone, who clearly believe that the NFL star has the physical ability and charisma necessary to pull off a burgeoning movie career.
Gronkowski, a.k.a., the Gronk, has already banked a few onscreen appearances, starting with a cameo (as himself,) in 2015's Entourage movie, followed by roles in American Violence, You Can't Have It, The Clapper (again, as himself,) and comedy Deported. He also played himself via voice in a 2017 episode of Family Guy. However, a 2017 guest appearance in WWE's WrestleMania 33 – in which he "interfered" in a match to help his friend, Mojo Rawley, against would-be WWE Champion Jinder Mahal – seemingly served as the catalyst for his action endeavors.
The Gronkowski news arrived shortly after the casting of Boss Level's leading ladies, with Variety reporting that Naomi Watts (Gypsy, King Kong, Mulholland Drive) has jumped aboard, as well as Deadline's report that Annabelle Wallis (The Mummy, Peaky Blinders, Annabelle) has nabbed a lead role.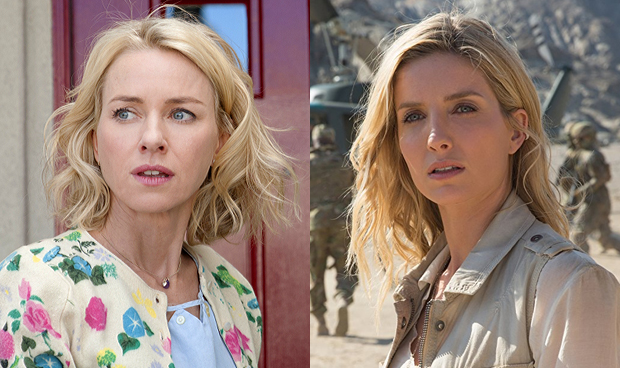 While the details of Watts's character were not revealed, Wallis will reportedly play Alice, a dental hygienist who carries a crush on Frank Grillo's day-repeating Special Forces man.
Comedy stars Will Sasso and Ken Jeong will also appear in the film.
Boss Level Details
Boss Level certainly has an increasingly familiar and appealing setup that's in line with Source Code, Edge of Tomorrow, and Happy Death Day, but with the added bonus of being likely more grizzled in its action movie exploits given Carnahan's previous films, which include Narc, The A-Team, and The Grey.
The film cements Frank Grillo's continuing rising stature as an action star after previously appearing in the Captain America sequels and the last two cult-loved The Purge movies. And Gibson seems to officially be in the comeback, renaissance era of his career after directing the superb, Best Picture nominated Hacksaw Ridge last year, and having since appeared in the box office comedy hit, Daddy's Home 2.
Plus, just imagine one day that it's revealed all of these time-bending movies are related, and all of these people's time-looped lives—be it on their sorority-themed birthday, during a terrorist attack, or an alien invasion—are at the mercy of an angry, uncaring god named Punxsutawney Phil! Stranger things have happened onscreen…
Boss Level is being produced by Lorenzo di Bonaventura and Mark Vahradian, and Randall Emmett and George Furla, and is financed by Emmett/Furla/Oasis.