News
Booster Gold Movie Still in Development
Don't worry, that Booster Gold movie is still in the works. It just might not be in the DCEU.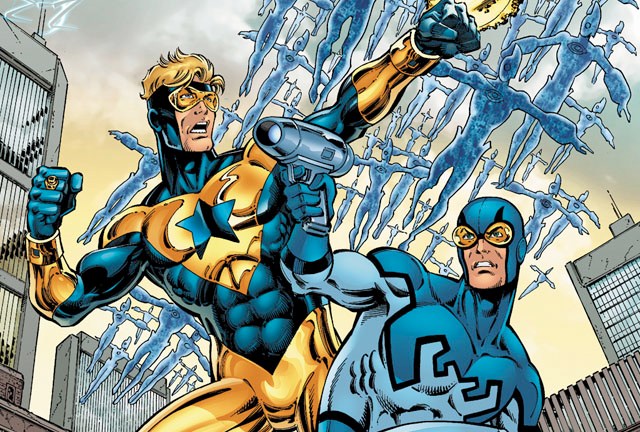 Greg Berlanti, the superhero TV producer extraordinaire who has given DC fans the heroes they deserve on TV with Arrow, The Flash, Supergirl, and Legends of Tomorrow, still intends to direct a Booster Gold movie, with Zak Stentz (X-Men: First Class, Thor) having written a screenplay. It has been a while since there were any updates, but with Berlanti on the promotional trail for Love, Simon, it's time to talk about the Booster Gold movie again.
Berlanti confirmed that the Booster Gold movie is "still in development with DC." 
"They're trying to figure out both the distance that we still have to travel and how we want to execute it," Berlanti told The Wrap. Adding that it's still unclear whether or not this will be part of the official DCEU or part of the slate of non-continuity standalone movies they're developing (that's where that weird Joker origin movie sits). This could make sense. After all, Booster is a time traveler, and that creates its own complications without trying to line things up with six other franchises. 
Booster Gold is a time traveler whose huge ego and hunt for celebrity masks the fact that he's actually one of the greatest heroes history will ever know. Flashy and tech-powered, he's a natural fit for the big screen. The Blue Beetle is Ted Kord, an inventor and non-powered superhero who becomes Booster's best friend. Both characters were members of the Justice League and had tremendous comedic rapport when written by Keith Giffen and JM DeMatteis and illustrated by Kevin Maguire and others.
There's one other thing to consider, as well. The Tracking Board (who first reported the news of this project back in September of 2015) initially described this project as a Blue Beetle and Booster Gold comedic "superhero buddy cop movie," a description which fulfills the dreams of at least several dozen DC Comics fans, including this writer. It's not clear if Blue Beetle is still involved or that detail is still valid.
Hopefully we'll get more answers soon. There's no release date set for the project yet, but you can find the full DC superhero movie release schedule right here.