News
Booksmart Trailer Teases Hilarious Coming-of-Age Comedy
Booksmart, which follows two straight A students on their last night of high school, is Olivia Wilde's directorial debut.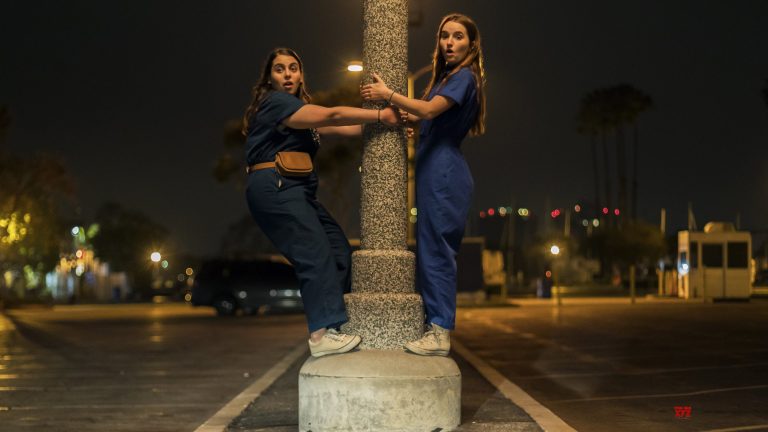 Teen comedy has had a low-key wonderfully subversive last couple of years. From increased diversity in teen rom-coms like To All the Boys We've Loved Before and Love, Simon to TV shows like Sex Education that subvert longstanding, problematic teen comedy tropes. Booksmart, Olivia Wilde's directorial debut which just premiered at SXSW to positive reviews, seems poised to continue the trend.
Booksmartfollows best friends Beanie Feldstein and Kaitlyn Dever as they're about to graduate from high school and realize they have never broken any rules. Not only that: they realize that many of their peers who have prioritized their social lives have managed to secure bright futures, as well. In an attempt to make some more "traditional" high school memories, the two set out on a wild night filled with what appears to be some hilariously over-the-top shenanigans.
As the official synopsis describes: "Booksmart is an unfiltered comedy about high school best friends and the bonds we create that last a lifetime. Capturing the spirit of our times, the film is a coming of age story for a new generation."
Booksmartmade its debut on March 10th at SXSW, and will hit theaters on May 24th. It stars Kaitlyn Dever, Beanie Feldstein, Jessica Williams, Lisa Kudrow, Will Forte and Jason Sudeikis. The script, originally from Harvard alums Emily Halpern and Sarah Haskins, was featured on 2009's Black List. It has since been worked on by Katie Silberman and The Spy Who Dumped Me director Susanna Fogel. From the early reviews and the trailer below, this looks like one to keep an eye out for.