News
Bond is Back: Director, Release Date, Distributors Confirmed
Most of the pieces are now in place for the 25th 007 adventure, with filming starting in December...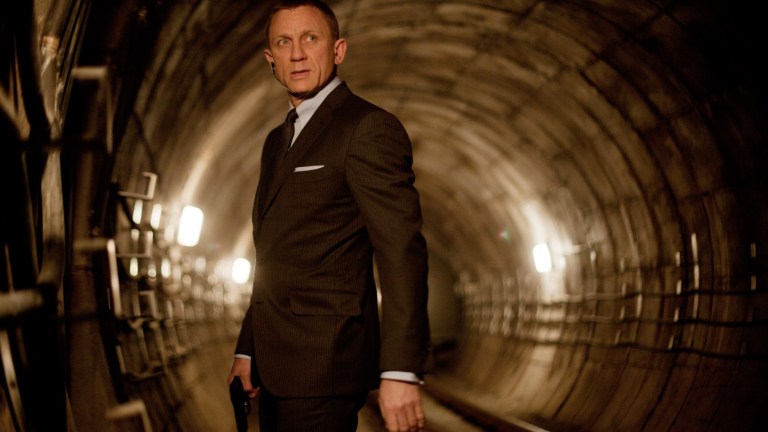 The producers behind the James Bond franchise have announced that James Bond 25 — as we're calling it for now — will begin filming on December 3, 2018.
The director has been confirmed as Danny Boyle (Slumdog Millionaire), who will be working from a script by his regular writing partner, John Hodge. The screenplay is based on an idea developed by Boyle, who made using his story part of the terms for him to come on board as director. The title remains a mystery for the moment.
There's no mystery anymore about the film's distribution, however: after a bidding war that saw almost every studio in Hollywood make a pitch for the Bond franchise, it will be released in America via a new partnership between MGM and the relatively smaller Annapurna Pictures — with the MGM logo to be present at the top of a Bond film for the first time in almost 20 years.
Longtime Bond distributor Sony is out, not just in the U.S. but around the world, where international distribution will be handled by Universal.
Daniel Craig will be back for his fifth and probably final appearance as 007, while the rest of the cast has yet to be unveiled. There's no word on whether series regulars Ralph Fiennes (M), Naomie Harris (Moneypenny) or Ben Whishaw (Q) will be involved.
Bond 25 will be released on Nov. 8, 2019 in the U.S. — almost four years to the day after the last film in the saga, 2015's Spectre — but lucky fans in the U.K. get to see if almost two weeks earlier when it opens there on October 25.
That's all the new info we have at the moment, but the countdown to the new James Bond movie has officially started…
Source: Deadline