News
Bond 25: Phoebe Waller-Bridge to Work on the Script
Phoebe Waller-Bridge will reportedly take a crack at polishing the Bond 25 script, representing the latest turnover.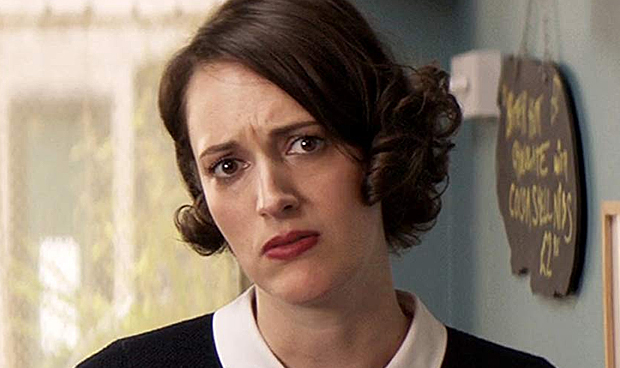 Bond 25 appears to be getting an injection of modern quirkiness to its script, which has passed through the hands of a sizable number of screenwriters by now.
Phoebe Waller-Bridge has been recruited by the proverbial MI6 of MGM to "liven up" the script to the still-developing 25th James Bond movie, reports The Observer. The move reportedly occurred at the behest of star Daniel Craig himself, who wants to bring the wit of Waller-Bridge – an actress and writer, notably the creator of BBC America's smash spy series Killing Eve and starring creator of the Amazon Prime comedy, Fleabag – to the nearly 60-year-old Bond film franchise.
Moreover, it appears that early talks about Waller-Bridge's contribution to the script have already taken place. With Waller-Bridge currently in New York making the last performances of her stage version of Fleabag, the report cites sources claiming she's already met with Daniel Craig – who lives in New York – about the more humorous "polishing" that she would give to existing script.
Bond 25, which currently has Cary Joji Fukunaga (Maniac, True Detective, Beasts of No Nation) as its director, experienced an evolution over the past few years. The film's initially-sought helmer, Danny Boyle, tapped his repertory screenwriting partner, John Hodge, for the script. However, after dilatory shifts by the production to accommodate his schedule, the Boyle era ultimately came to an end after the helmer withdrew over creative differences. That opened the door for Fukunaga, who tapped writers Neil Purvis and Robert Wade – a duo who worked on the scripts for all the Craig-led Bond films – for the script. However, there was a clear desire to bring new blood and fresh ideas aboard, which led to the February addition of Scott Z. Burns (Side Effects, Contagion, The Bourne Ultimatum). Two months later, it appears that Waller-Bridge will bring the brand of morbid levity and eccentricity that's worked so well for Killing Eve to Bond 25.
The move not only represents a major development in the Bond 25 saga, but a historic moment for the franchise itself, since Waller-Bridge will be its first female writer since 1963 sophomore release From Russia With Love, on which Johanna Harwood was a credited writer, having started as secretary to early franchise producer Harry Saltzman, eventually brought aboard to help work on scripts for the first film, 1962's Dr. No, and the aforementioned follow-up. Of course, Waller-Bridge hardly be the only female involved, with the franchise now under the purview of Barbara Broccoli, the daughter of late producer Albert Broccoli – whose presence in the franchise was integral from the first film all the way to 1995's GoldenEye.
Waller-Bridge received a Primetime Emmy nomination for "Outstanding Writing for a Drama Series" 2018 for Killing Eve, which recently launched its highly-anticipated second season on BBC America, with a third season already greenlit. She also won a 2017 BAFTA award for "Best Female Performance in a Comedy Programme" for Fleabag. She's also set her handprint in the Star Wars film franchise with her motion-capture/voice performance as droid L3-37 in 2018's Solo: A Star Wars Story.
Bond 25 has yet to lift the veil over its title and plot details, but the film is currently scheduled for release on April 8, 2020. However, considering that we're still talking about the script with less than a year to go, an eventual delay for said release date wouldn't be a surprise.
Joseph Baxter is a contributor for Den of Geek and Syfy Wire. You can find his work here. Follow him on Twitter @josbaxter.