News
Bond 25 Delayed Again After Daniel Craig Injury, Production to Continue
Yet another setback has hit Bond 25, which has suspended shooting after star Daniel Craig sustained an injury on the set.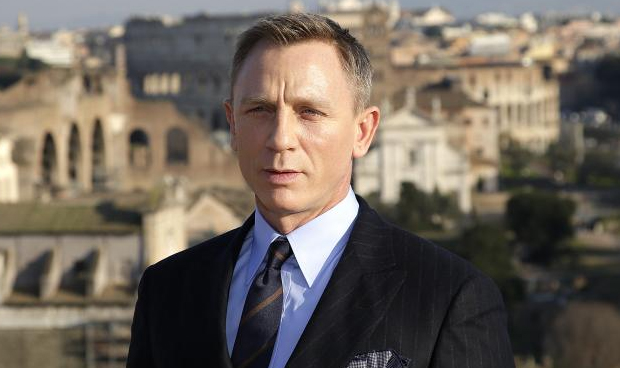 Bond 25 may not sport an unlucky number, but the escalating series of shaken-not-stirred setbacks experienced by the next entry of the venerable film franchise might make one, in the very least, toy with superstitious explanations. Last week, in the latest development in the film's dilatory difficulties, Daniel Craig sustained an ankle injury; one that's apparently serious enough for the production to suspend shooting.
The incident occurred while Craig, draped in a trademark James Bond suit, was filming an action scene in Jamaica – what was to be one of the last shots of the island shoot – at which point he slipped while running, injuring his ankle severely, reports the U.K.'s The Sun. However, fans need not panic, since the Bond 25 production issued an official update on Craig's status, revealing that he is scheduled to undergo minor surgery on his ankle. Thankfully, things won't be left in a standstill, since production will continue during the star's two-week post-surgery rehab. Moreover, the film's scheduled April 8, 2020 release date does not seem to be in jeopardy.
The initial Sun report on the injury explained that Craig was flown to the U.S. to be X-rayed and examined by a highly-sought surgeon who, just earlier this year, treated English star footballer Harry Kane. As sources tell the U.K. paper about the incident:
"He was sprinting during filming when he slipped and fell quite awkwardly." They add, "He was in quite a lot of pain and was complaining about his ankle." As they further elaborate, "As you'd expect he was also pretty angry that it had happened. He threw his suit jacket on the ground in sheer frustration."
The shoot in Jamaica – for what is to be the opening of the film with a vacationing Bond – is designed as a clear callback to a key location in the very first film in the franchise, 1962's Dr. No. Craig was subsequently due to return to England to continue more principal photography at London's Pinewood Studios; plans that, in the interim, have been cancelled, leaving Bond 25 in what has, unfortunately, become a very familiar state of inertia.
While it didn't end up being too lenghty, this latest delay comes after Bond 25, the yet-to-be-titled follow-up to 2015's Spectre, got a late start due to pre-production drama with its first appointed director, Danny Boyle, for whom the film was delayed to accommodate. However, the delay turned out to be a fruitless gesture, since Boyle would ultimately drop out, leading to the appointment of a younger, burgeoning helmer in Cary Joji Fukunaga (Maniac, True Detective, Beasts of No Nation).
Additionally, the script itself has undergone quite the process in its own right, once penned by John Hodge during Boyle's tenure, subsequently turned over to repertory Bond franchise scribes Neil Purvis and Robert Wade, who would be later joined by Scott Z. Burns (Side Effects, Contagion, The Bourne Ultimatum). In the latest turnover, Phoebe Waller-Bridge (Killing Eve, Fleabag) was sought by Craig himself to inject some of her signature brand of idiosyncratic levity.
While there is currently no confirmed update on the status of Daniel Craig, or how long his injury will set the production back, one can't help but be reminded of the August 2017 incident, in which Tom Cruise sustained an injury while shooting a stunt for Mission Impossible – Fallout, due to – as video footage revealed – a painful landing on a serious building-to-building jump. Like Cruise, Craig is an A-list action star that's still shooting stunts in his 50s. Indeed, Craig is currently 51 years old, which is about the same age that Sean Connery was when he made a bizarre return in the non-MGM/canon 1983 Bond offering, Never Say Never Again, in which he appeared absurdly old for the role, opposite Kim Basinger.
Pertinently, the narrative centered on Craig's age will likely arise after this latest injury. The star has – as the source report points out – experienced his share of them while filming Bond movies, going back to a face injury that knocked out two teeth during his first-ever stunt on his debut, 2006's Casino Royale. While filming 2008's Quantum of Solace, he sustained shoulder and rib injuries, and had the tip of his fourth finger sliced off. Even the most recent entry, 2015's Spectre, saw him sustain a knee injury that caused the production a fortnight delay. Thus, his widely-reported reluctance to return to the franchise might make sense, despite the big numbers involved.
Craig will next be seen in the November-scheduled Knives Out, an ensemble mystery film directed by Star Wars: The Last Jedi helmer Rian Johnson.
This article originally ran on May 14, 2019, and has been updated with new information.
Joseph Baxter is a contributor for Den of Geek and Syfy Wire. You can find his work here. Follow him on Twitter @josbaxter.