News
Bond 25: Christoph Waltz to Return as Blofeld
Bond 25 will see the return of Christoph Waltz as the evil Blofeld. Here are the details...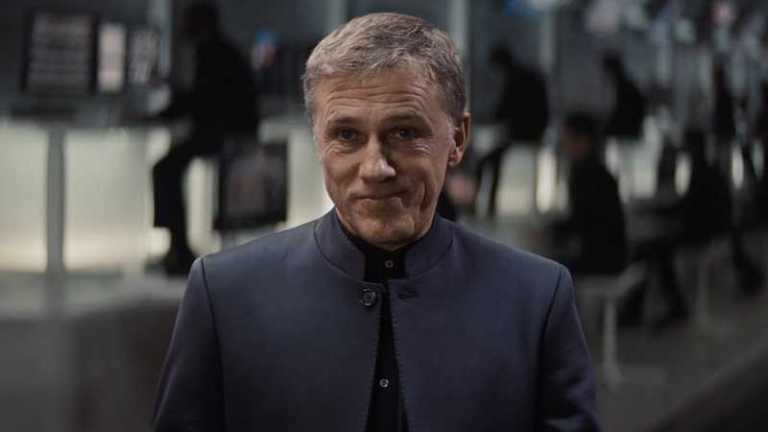 The villainous Blofeld, the author of all of James Bond's pain over the last four Daniel Craig movies, will return in Bond 25. The news was confirmed by Variety after originally being reported by the Daily Mail, which was tipped off about Waltz's presence in Pinewood Studios in London where the movie is currently filming. 
What is Waltz up to in his second outing as Blofeld? No details on that yet, and we assume that will remain a heavily guarded secret until the movie hits theaters next year.
One big question is how Blofeld will get on with Bond 25's own villain, who will be played by Rami Malek. Are they teaming up against Bond and MI6 or are they at odds, too? Considering the fact that Blofeld has so far been the mastermind behind the other Craig villains, it's possible that Malek's character is another one of Spectre's many agents. 
"There's unfinished business between Bond and Blofeld. If I told you any more, I'd have to kill you," an executive working on the film reportedly told Daily Mail. 
Bond, of course, not only foiled Blofeld's plan in Spectre but also left the villain's face horribly scarred by the end, a callback to Donald Pleasence's version of the character from You Only Live Twice. It remains to be seen if Waltz will be wearing a bald cap for his second outing, although that would be a bit campy after all those Austin Powers movies, wouldn't it?
Blofeld is Bond's oldest and greatest nemesis, dating all the way back to Ian Fleming's 1961 novel, Thunderball, which was later adapted into two different Sean Connery movies in 1965 (Thunderball) and 1983 (Never Say Never Again). That book also introduced the villain's evil criminal organization, which would appear in the very first Bond movie, Dr. No. Indeed, Blofeld has been a major part of 007 movie history since the very beginning! It makes sense to bring him back for such a milestone movie (it's not technically the 25th Bond movie overall, but go with it). 
Bond 25, or whatever it ends up being called, is out on April 8, 2020.
John Saavedra is an associate editor at Den of Geek. Read more of his work here. Follow him on Twitter @johnsjr9 and make sure to check him out on Twitch.