News
Veteran Comedian Bob Einstein of Curb Your Enthusiasm Dies at 76
Bob Einstein, Curb Your Enthusiam's Marty Funkhouser and Albert Brooks' older brother, was part of TV comedy history.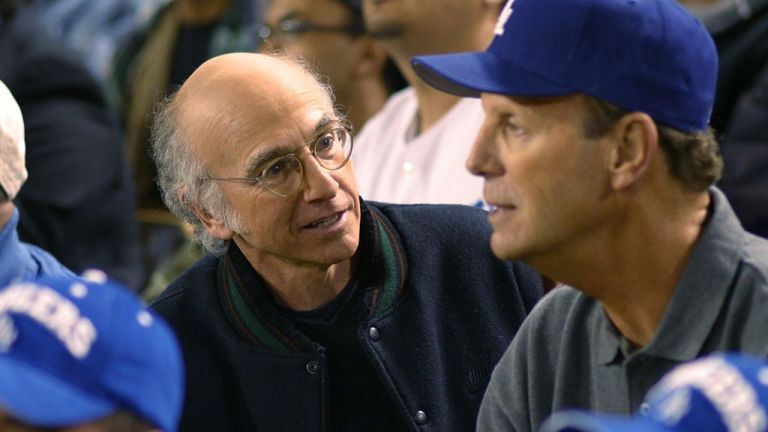 Comedy veteran Bob Einstein, who wrote for the controversial The Smothers Brothers Comedy Hour but is best known for his turn as Marty Funkhouser on Curb Your Enthusiasm, died at age 76 following a recent cancer diagnosis, according to The Hollywood Reporter.
Einstein's death was confirmed his younger brother, Albert Brooks. "R.I.P. My dear brother Bob Einstein. A great brother, father and husband. A brilliantly funny man. You will be missed forever," posted on Twitter.
"Very sad," Curb Your Enthusiasm writer David Mandel tweeted. "Got to work with him on #Curb. Had heard he was sick. Will never forget him telling @jerryseinfeld the dirty joke about the newlyweds." Costar, actor and comedian Richard Lewis also eulogized on social media.
Since making his debut in season 4, Einstein appeared as Larry David's long time friend on nearly two dozen episodes. He won two Emmy awards for works on the HBO series. He won an Emmy in 1969 for his part on the writing team for The Smothers Brothers Comedy Hour. He won the Emmy award for Outstanding Comedy Series as a producer on Dick Van Dyke's NBC variety show Van Dyke and Company in 1977. Einstein was a regular performer in a cast which included Andy Kaufman. He was nominated for an Emmy for writing on The Sonny and Cher Comedy Hour.
Einstein, who appeared in his brother's film Modern Romance, was born Stewart Robert Einstein in Los Angeles on November 20, 1942. His mother, Thelma Leeds, was an actress, and his father Harry Einstein was a comic. Einstein swore off comedy as a living after hearing Milton Berle and other comics tell jokes at his father's funeral in 1958. Einstein played basketball at Chapman University. He was working in advertising when Tom Smothers caught him dong a bit on a local cable show.
Einstein appeared on the The Smothers Brothers Comedy Hour in a cast also included Steve Martin, Rob Reiner and Carl Gottlieb. Einstein's Officer Judy character gave Liberace a speeding ticket for playing the piano too fast. He also appeared  and wrote on the team that put up Pat Paulson's Half a Comedy Hour. Einstein also wrote for The Sonny Comedy Revue, The Hudson Brothers Razzle Dazzle Show, Joey & Dad and Lola!
Einstein created the stuntman character Super Dave Osborne on The John Byner Comedy Hour. Super Dave was knocked off a bus, fell off Toronto's CN Tower, and got crushed by a wrecking ball. He told Polish jokes on The Dick Cavett Show in 1972. Super Dave Osborne also appearned quite a few times on Late Night with David Letterman. The variety show Super Dave ran from 1987 to 1991. In 1992, Fox premiered the animated series Super Dave: Daredevil for Hire. It spawned the film The Extreme Adventures of Super Dave in 2000. The characters latest appearance was on Showtime's 2009 Super Dave's SpikeTacular.
Einstein memorably played a "surrogate" to stand in for a jailed George Sr. (Jeffrey Tambor) on Arrested Development. His other credits include Roseanne, Ocean's Thirteen. Einstein also appeared on talk shows The Steve Allen Show, The Tonight Show with hosts Johnny Carson, Jey Leno and Conan O'Brien, and Jimmy Kimmel Live! and Hollywood Squares.
Einstein is the only guest to appear twice on Jerry Seinfeld's Comedians in Cars Getting Coffee.
Einstein is survived by his wife Roberta Einstein, daughter, son-in-law, grandchildren, his older brother Cliff and his younger brother Albert Einstein. The family suggested donations be made in Einstein's memory to the Leukemia Lymphoma Society.
Culture Editor Tony Sokol cut his teeth on the wire services and also wrote and produced New York City's Vampyr Theatre and the rock opera AssassiNation: We Killed JFK. Read more of his work here or find him on Twitter @tsokol.