News
Blumhouse Signs 10 Year Deal With Universal
After the success of The Purge: Anarchy, Blumhouse Productions signs a 10-year production deal with Universal that includes television.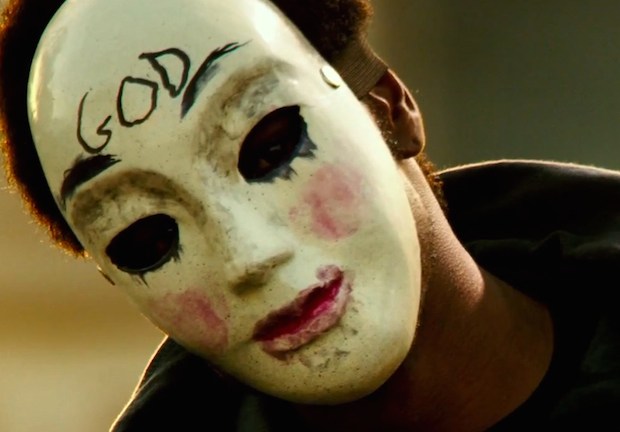 In many Blumhouse Production films, there is a great terror in the home that threatens the security of all. But at Blumhouse, things have never looked more in tip-top shape as they do now following the Sunday announcement of a decade-long deal between the production company and Universal Pictures.
Coming on the heals of the news that Blumhouse and Universal's The Purge: Anarchy totaled $28 million this weekend—depending on reports either doubling or tripling the picture's production budget—this should not seem as too big a shock, especially when The Purge: Anarchy was one of the pricier Blumhouse productions.
Founded by Jason Blum, Blumhouse Productions has reinvented the term "micro-budget" in Hollywood with its aim of producing small-priced horror pictures with usually some recognizable talent in front of the camera—for example Patrick Wilson and Rose Byrne, who starred in Insidious and Insidious: Chapter 2.
Blumhouse's brick and mortar are still the Paranormal Activity films, which are currently finishing up post-production on their fifth entry (or sixth, if you count this January's spin-off Paranormal Activity: The Marked Ones). But they have branched out into Sinister, Insidious, Occulus, and The Purge amongst others. When most films on the micro-budget line cost $2 to $3 million, success is almost always guaranteed.
The deal also promises the possibility of Blumhouse's approach spreading to television, since it includes Blumhouse partnering with Universal Television and Universal Cable Productions.
Jason Blum, who we interviewed last year to talk about his business model, said today, "Jeff and Donna and the entire team at Universal are the best at what they do. They take our micro-budget, filmmaker driven genre movies and turn them into highly-profitable, global franchises through their commitment, passion and creativity. The first thing people see when they walk into Blumhouse is the 'wall of directors' where we hang photos of all of our filmmakers. We are very excited to continue building on our success with Universal by adding to that ever growing wall and giving more and more directors and now show-runners creative freedom to tell their stories."