News
Bloodshot Movie: Trailer, Release Date, Cast, and News
Valiant Comics' signature super-soldier, Bloodshot, is coming to the big screen, played by Vin Diesel.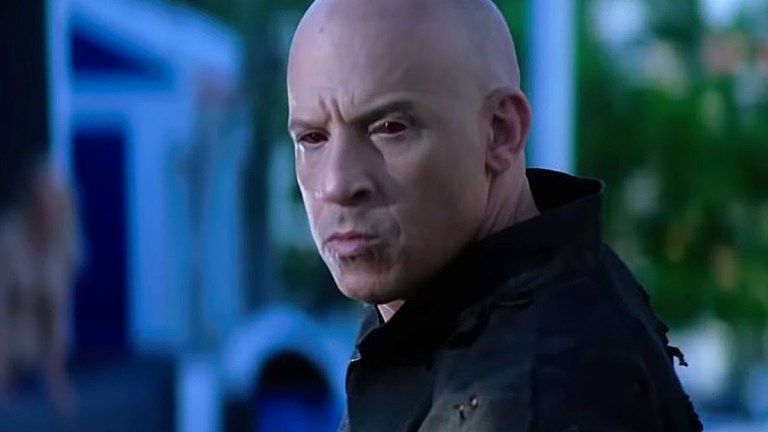 Bloodshot is set to arrive in 2020 as the first feature film adaptation of Valiant Comics, brandishing a headliner in Vin Diesel, who stars as the eponymous nanite-powered super-soldier.
Sony Pictures partnered with the publisher with clear designs for Bloodshot to launch a Valiant Cinematic Universe alongside film projects such as Harbinger and Archer & Armstrong as well as a Quantum & Woody TV series (with the Russo Bros. involved). However, the studio's dream of harvesting its own shared continuity became mired in doubt back in September after Paramount acquired the rights to Harbinger, a crucial title filled with key characters and concepts in the Valiant lineup, analogous to Marvel's X-Men IP.
Dave Wilson directed Bloodshot, transitioning from work as a visual effects artist on Avengers: Age of Ultron and an array of video games. Wilson worked off a script co-written by Eric Heisserer, the Oscar-nominated screenwriter of 2016's Arrival, along with the acclaimed 2018 Netflix film, Bird Box, and 2016 horror film Lights Out. The other co-writer is Jeff Wadlow, who scripted (and directed) the upcoming Fantasy Island horror reboot.
Bloodshot Release Date
Bloodshot is now scheduled to arrive at theaters on March 13, 2020.
The date represents a slight shift back from its previous February 21 spot.
Bloodshot Trailer
Check out the first trailer for Bloodshot, which shows Vin Diesel's resurrected super-soldier as he's forced to use his nanite-powered skills to dispatch a seedy corporation's targets; a process that repeatedly culminates with his memory being wiped.
The action-packed second trailer shows off more of Diesel's super-solider: 
Bloodshot Cast
Star Vin Diesel looks to add another action franchise to his already-enviable collection as his run on the Fast & Furious films heads to the finish line with 2021's Fast & Furious 10. He will return as the voice of Groot in 2021's Guardians of the Galaxy Vol. 3, and is planning new entries for Riddick and xXx, and will even field a role in Avatar 2.
He will be joined in the cast by name such as Eiza González (Hobbs & Shaw), Sam Heughan (Outlander), Toby Kebbell (Destroyer), Guy Pearce (A Christmas Carol), Lamorne Morris (New Girl) and Talulah Riley (Westworld).
Further Reading: A Beginner's Guide to Valiant Entertainment Comics
Bloodshot Details
As the official Bloodshot synopsis reads:
"Based on the bestselling comic book, Vin Diesel stars as Ray Garrison, a soldier recently killed in action and brought back to life as the superhero Bloodshot by the RST corporation.  With an army of nanotechnology in his veins, he's an unstoppable force –stronger than ever and able to heal instantly.  But in controlling his body, the company has sway over his mind and memories, too.  Now, Ray doesn't know what's real and what's not – but he's on a mission to find out."
Bloodshot, created by Bob Layton, Kevin VanHook and Don Perlin, debuted in the pages of Valiant Comics in Eternal Warrior #4, dated November 1992, bearing chalky-white skin and a big red circle on his chest, giving him a mysterious resemblance to an existing member of the company's lineup, Rai, whose title took place in Japan in the far-future of the year 4001. However, this angle (from the company's original continuity,) would be explained a mere week after the character's first appearance issue with the release of Rai #0, which turned out to be a crucial book for the entire Valiant Universe, teasing the fates (and, boldly, the deaths,) of many of its characters across the future, notably revealing that Rai had come from a long line of heroes whose look was inspired by the 20th century exploits of Bloodshot. Moreover, with the first Rai having been recently killed off, the issue also introduced a second version of Rai, this one powered by the nanite blood left behind by Bloodshot himself.
The subsequently-launched Bloodshot title would manifest with a few different iterations over the years with varying twists. Standing in contrast to the film's rendition, the original comic canon depicted Bloodshot as Angelo Mortalli, a former mob hitman who, after being betrayed by his cohorts, goes into witness protection, after which he is forced to undergo an experimental procedure called Project Rising Spirit, which involves the injection of billions of nanites into his bloodstream; a process that radically alters his appearance, but gives him enhanced strength, speed and agility, along with super-healing and the ability to control electronic devices.
Joseph Baxter is a contributor for Den of Geek and Syfy Wire. You can find his work here. Follow him on Twitter @josbaxter.