News
Blockbuster's Recent Store Shut Downs Leave One Last Location Open in the US
With the last two Alaska locations closing, there's now only one Blockbuster store left in the country.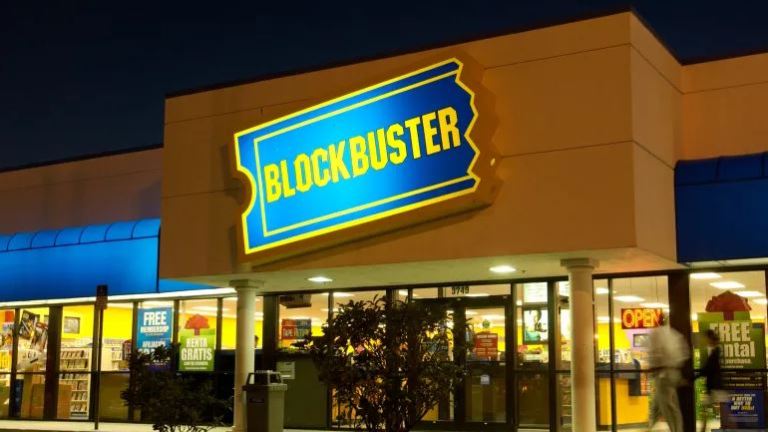 Two of the last three Blockbuster Video locations in the United States are shutting down. 
Both of the stores are located in Alaska (one is in Anchorage and the other is in Fairbanks) which was previously famous for being somewhat of a "hold out" state where Blockbuster Video locations were still regularly visited by locals. Their relative popularity is often attributed to the fact that Alaska's internet quality is too poor for many people to take advantage of streaming services like Netflix. 
The Alaska Blockbusters also attracted additional attention recently when John Oliver announced that he was sending some of the props from the Russell Crowe divorce auction to the video rental stores. Apparently, that piece of publicity didn't help much as both Alaska locations are set to shut down on Monday, July 16. A day after they "close," they will be temporarily re-opened through August in an attempt to sell off all remaining inventory. 
We imagine you're now wondering where the last Blockbuster in the United States is. That honor belongs to an independently owned location in Bend, Oregon. While some doubt that location will close anytime soon given that it seems to still attract a crowd, it's worth noting that the owners of the Alaska locations have stated that the stores were still considered to be profitable. Unfortunately, they just weren't profitable enough for the owners to justify signing a new lease. 
It's not all bad news for video store lovers, though. Alamo Drafthouse is planning on opening a video rental store in Raleigh, North Carolina that will focus on movies that aren't readily available via streaming services and digital outlets. The location will also let visitors rent VCRs and Blu-Ray players as well as purchase growlers of beer. 
If you're suddenly feeling nostalgic for rental days gone by, be sure to check out our look at how video rental stores like Blockbuster helped shape the video game "grindhouse" scene by encouraging young gamers to explore a variety of titles.