Reviews
Blade Runner: Final Cut DVD review
Stuart checks out the 2- and 5-disc versions of the final version of Blade Runner ... so far.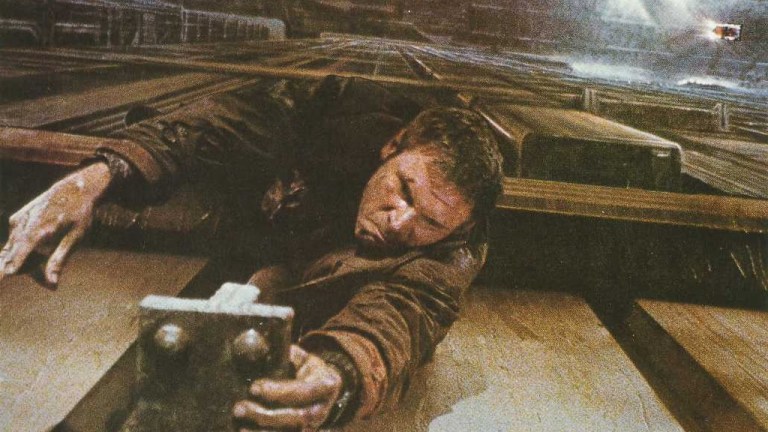 After 25 years and four different versions, Ridley Scott has finally finished his sci-fi film noir masterpiece Blade Runner – with the promise that this is the final time he'll touch this movie – so there shouldn't be a super HD-Blu-ray 50th anniversary version of the film waiting for us in 2032. (But you know they just won't be able to resist…)
After a short cinematic release the film arrives as a 2-disc set or the 5-disc Ultimate Collector's Edition box set and this final cut of the movie – which also serves as its new title – is without doubt the definitive cut. Scott has pulled apart his film, cleaned things up and, unlike most final cuts/directors' cuts, Scott has removed scenes to aid the flow of the narrative rather than throw in unnecessary moments because they happened across them one day on the cutting room floor. In addition to the re-editing, continuity errors have been addressed, effects shots tidied up and the film has been remastered in 5.1 Dolby Figital. Scott can happily put this film to rest – and yes, it is still an amazing cinematic experience.
The main extra included with the movie is the stunning three-and-a-half hour documentary Dangerous Days. Every question you ever had about the movie is answered, with even Harrison Ford getting over his 25 year sulk (Ford had vowed to never discuss Blade Runner because of its troubled production) and happily chatting about his experiences on the film. Along with Ford, every cast member, producer, the two writers, effects supervisors, Philip K. Dick's daughter and of course Ridley Scott talk about every aspect of the movie. Even though this is basically a series of talking heads, you get drawn into the sheer drama that surrounded this film.
If you do choose the 5-disc set, you not only get the Final Cut and Dangerous Days but you get the four other versions of the movie that were released. So if you have fond memories of Ford's voice over or want to spend your days comparing every version ever made you can now do so. There are also documentaries on the remastering process, the graphic deign, rendering the poster art, 1982 promotional featurettes and a lot more. This is the definite and – as the name and everyone else is keen to point out – the final cut of this cinematic landmark. Until 2032, of course.
Movie:
Extras: