News
Blade Runner Anime Series Set for Adult Swim
The Blade Runner mythology will expand with a prequel anime series in the works, set to air on Adult Swim.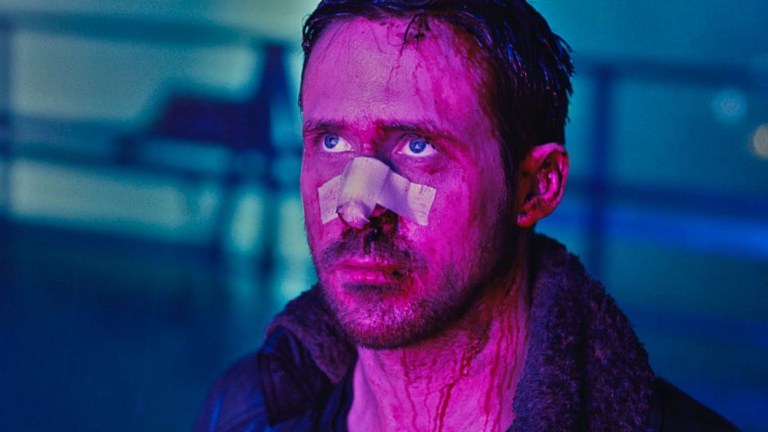 Blade Runner is set to make its serial television debut… in animated form, anyway.
Adult Swim and anime streaming service Crunchyroll, two Warner Media properties, will partner with Alcon Television Group to produce a yet-to-be-titled Blade Runner anime series, which will manifest with 13 half-hour episodes. The series – set to air in English-dubbed form on Adult Swim's Toonami block – will bear direct inspiration from director Denis Villeneuve's Blade Runner 2049, the long-awaited 2017 sequel to Ridley Scott's genre-defining 1982 original Blade Runner film.
While plot details on the Blade Runner anime were not provided, it was revealed that the series will take place in 2032 and include some established characters, a crucial fact that sets the story 17 years before the events of the most recent film, making the series a prequel (or an earlier-set sequel to the original movie). As Jason DeMarco, SVP and creative director of Adult Swim on-air expresses in a statement:
"I first saw Blade Runner in 1982, at age 11. It has remained one of the defining films of my life. To be able to explore more of this universe, with the incredible talent we have on board, is a dream come true."
As Sae Whan Song, head of business development for Crunchyroll adds:
"Blade Runner is a seminal work, and its influence permeates the genre. Adult Swim shares our excitement to bring this new series to fans, and we're looking forward to building on this franchise together."
Set to direct all 13 episodes are Shinji Aramaki (Starship Troopers: Traitor of Mars, Appleseed) and Kenji Kamiyama (Cyborg 009, Ghost in the Shell), a duo who recently co-directed the upcoming Netflix Ultraman reboot series. They will be joined by creative producer Shinichiro Watanabe, who brings experience from Cowboy Bebop, The Matrix canonical movie tie-in The Animatrix and, more recently, Space Dandy. However, Watanabe is quite familiar with the concepts of Blade Runner and anime, since he directed anime prequel short Blade Runner Black Out 2022 (trailer seen below), which was one of three shorts released during the buildup to the October 2017 release of Blade Runner 2049. It will be a reunion of sorts, since co-director Aramaki worked on the art department for Black Out 2022.
The anime series – a production of studio Sola Digital Arts – will see the creative team joined by a bevy of producers in Alcon's Andrew Kosove, Broderick Johnson, Laura Lancaster, Al-Francis Cuenca, along with Sola's Joseph Chou, who serves as an executive producer. Additionally, Alcon's Ben Roberts will serve as co-executive producer and Production IG's Mitsuhisa Ishikawa is onboard as production advisor. As Kosove and Johnson collectively laud in the statement:
"The Blade Runner universe is an incredibly deep well for story and character with its world and mythology that audiences have been debating and talking about since inception. We are excited to continue exploring that world via this anime series."
Interestingly enough, news of the Blade Runner anime project is the second cross-media franchise expansion in a short period of time, arriving just after October's announcement of a comic book series – set after the events of Blade Runner 2049 – that, according to Titan Comics and Alcon Media Group, will continue the official canon.
We will certainly keep you apprised of the latest developments on the Blade Runner anime series!
Joseph Baxter is a contributor for Den of Geek and Syfy Wire. You can find his work here. Follow him on Twitter @josbaxter.