News
Blade Runner 2049 Comic Series Will Continue the Movie Story
Titan Comics will continue the story of Blade Runner 2049, set to satiate fans who were left wanting more.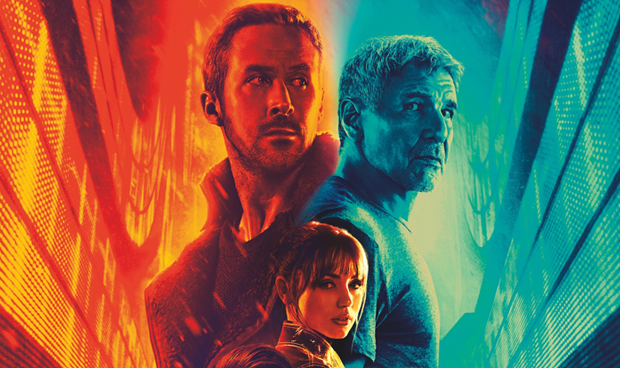 Blade Runner 2049 will continue to tell its story… in illustrated form, thanks to the multimedia partnership of Titan Comics and Alcon Media Group.
A Blade Runner comic book series is officially in the works, set to arrive as a written collaboration between Blade Runner 2049 screenwriter Michael Green (who earned a Best Adapted Screenplay Oscar nod for Logan, having also worked on genre offerings like Alien: Covenant, and TV's American Gods,) and comic book writer Mike Johnson (of the recent Supergirl revival, Superman/Batman and the Star Trek franchise).
The comic series will continue to unravel the future-set continuity of the Blade Runner universe, picking things up after the events of the long-awaited 2017 movie sequel, director Denis Villeneuve's Blade Runner 2049, which followed the exploits of replicant blade runner K (Ryan Gosling), whose circuitous existential crisis leads him into the crosshairs of a radical group of replicant revolutionaries, steering him on a path that pairs him with original movie protagonist Rick Deckard (Harrison Ford). The events of the sequel saw a major evolution in the duality between humans and replicants, leaving things on an intriguing cliffhanger.
Consequently, the comic should be a boon for fans of Blade Runner 2049, since the exorbitantly-budgeted movie did not put in the kind of box office-breaking performance that justifies a follow-up film. Indeed, the mythology established by director Ridley Scott's uber-influential original Blade Runner back in 1982 will be allowed to flourish on pages and panels.
As writer Michael Green explains in a statement:
"Every iteration of the Blade Runner world throws the window open a little wider. Mike [Johnson] and I can't wait to see what we find outside."
As Alcon Media founders Broderick Johnson and Andrew Kosove also laud:
"Michael Green and Mike Johnson's clear grasp of the tone and nuance that defines the Blade Runner universe makes them ideal partners on this exciting new comic book venture with Titan Comics. We are eager to continue to expand and explore this fascinating world with such a qualified and talented team."
The details don't stop there. Titan and Alcon's collaboration on the Blade Runner comic series will serve as the launch pad for a new line of comics and graphic novels. Interestingly, lest anyone think that these stories will be negated in pre-Disney Star Wars Expanded Universe style, the companies have confirmed that the comics will be part of the official canon of the films.
We will keep you updated on the Blade Runner comic book series as the news arrives!
Joseph Baxter is a contributor for Den of Geek and Syfy Wire. You can find his work here. Follow him on Twitter @josbaxter.
Read and download the Den of Geek NYCC 2018 Special Edition Magazine right here!